As promised, Animal Crossing: Camp has brought us Fishing Tourney #12 today — and to absolutely no Nintendo fan's disappointment, the Mario theme is front and center when it comes to fish and the rewards. Extending the Mar10 Day celebration from a few days ago, we have the opportunity to catch four special fish on Saltwater Shores this time around: Cheep Cheep, Eep Cheep, Blooper, and the incredibly large Cheep Chomp.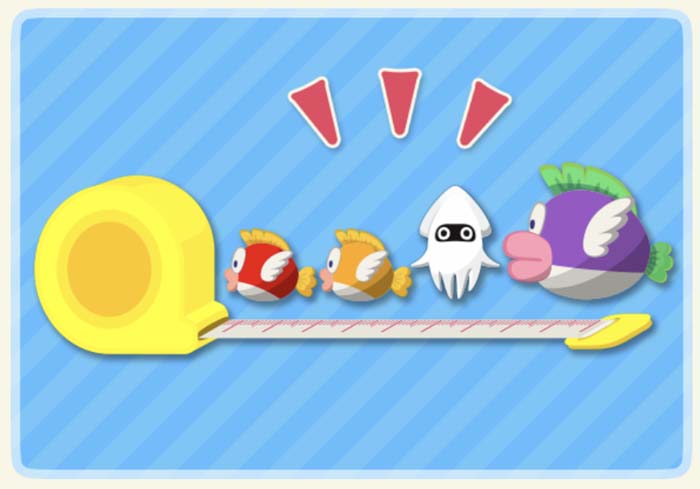 Just look for those sparkling shadows in the water and nab as many of the event fish as you can! Like usual, you can expect a new batch of tourney fish to appear once every three hours — so make sure to keep checking back throughout the day!
Putting in the effort for this tourney will be worth your while. A variety of Super Mario rewards are offered by reaching total-size goals and by meeting Chip Challenges. Have a look at all the goodies you can add to your inventory:

Remember, you can make the event a bit easier for yourself by renting the golden rod from Chip on the beach. Doing so will guarantee you two fish every time you throw your line into the water for those sparkly fishies. (This is no time to get Cheep Cheep! Why not splurge for our pal, Mario?!)
Sign into your game today to get all the nitty-gritty details. You have until March 21st at 12:59 a.m. to participate in the Super Mariooo! tourney. So get your fishing rod ready and let's-a-go get those fish, campers!
Leave a Comment