You can pre-order the Charmander Pop on Amazon for $10.99
---
Funko has already graced the collector world with familiar faces like Pikachu and Bulbasaur in their ever popular Pop toy line — and it looks as though the hype train for the figures isn't stopping anytime soon!
Coming Soon: Pokémon Charmander Pop!@Pokemon https://t.co/tnzYrfgdUu pic.twitter.com/QMF1G1qXV4

— Funko (@OriginalFunko) March 13, 2019

That's right, folks: Charmander will be joining the lineup this May. Other than that piece of info, Funko's shared the usual promo image, along with a small description of the 'mon on the figure's product page: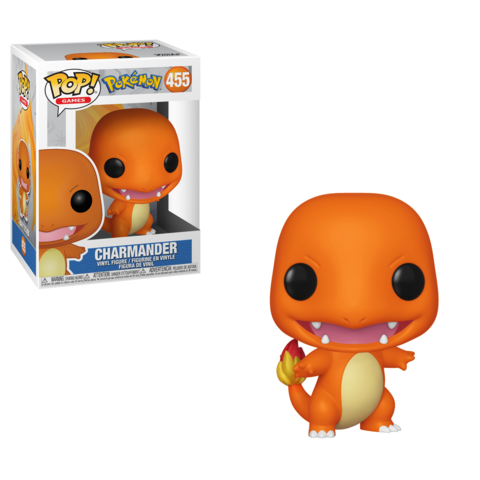 Grow your Pokémon team with this famous
Pokémon! Charmander's tail will flare up when
it gets angry, but this Pop! Charmander will be happy to
join your team! Charmander can typically found in hot,
mountainous areas, but this Pop! Charmander should be easy
to capture without a trek to your nearest mountainous region.
We can't wait to add this Fire-type pocket monster to our growing collection! Love 'em or hate 'em, we'll be seeing this new Pop before you know it.
Leave a Comment