If you're looking for a reason to smile today, you might want to take a quick look at this post on /r/aww.
A series of photos posted on the site show several vets in Mexico taking full advantage of Pokémon GO's recent update, which you may remember introduced the GO Snapshot feature.
Allowing you to place any Pokémon currently owned by you in your surrounding environments, the GO Snapshot update let players have more agency when taking photos using Pokémon GO's AR+. Since the update, we've seen some pretty creative and clever uses for the feature, but this veterinary's office may be taking the cake.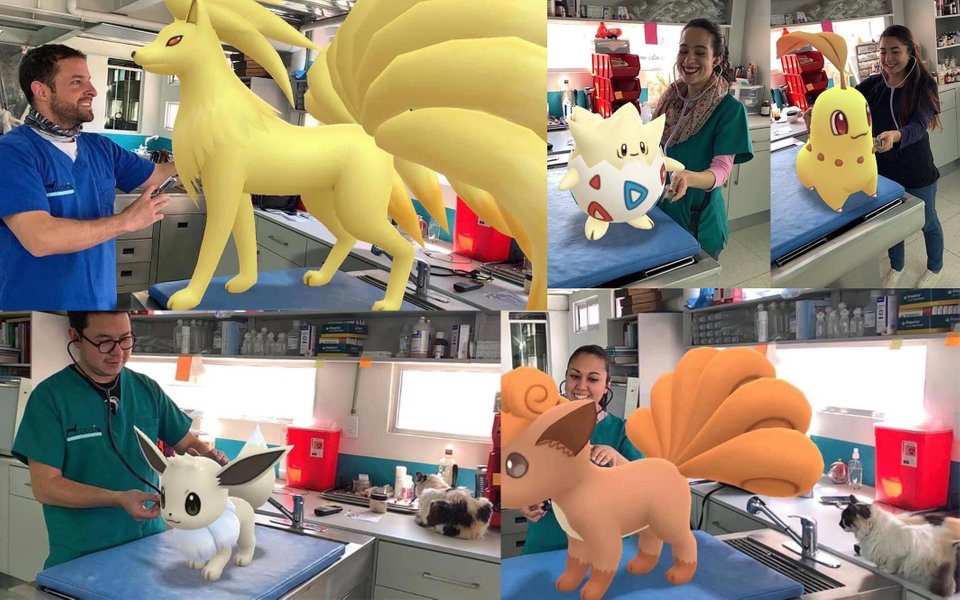 These vets placed several of the Pokedex's most adorable Pokémon up on their operation tables, posing alongside them as if they were treating them. Amongst the photos shared are even a Shiny Eevee and Shiny Chikorita!
It's hard to imagine that this isn't exactly what Niantic was hoping for when they officially released GO Snapshot — photos like these would have been impossible in the app's previous iteration of photo mode, and I'm sure that unique new photos like these are exactly what Niantic wants to see the feature being used for.
We're looking forward to seeing what else Pokémon GO fans around the world come up with next!
Leave a Comment