Since the launch of Dragalia Lost, Director Hiroki Matsuura has done a great job of letting players know exactly what is coming next for the game by using blog posts on the official Dragalia Lost website. Plenty of major updates have been announced this way in the past, and this time is no different.
The most recent blog post, "What's Ahead for Dragalia Lost, Part 3", starts off referencing the recently added Void Battles and mentions that two new Void Bosses will be added to the mode starting 3/19. The first new boss covered is the Obsidian Golem, this time around it's attuned to the Shadow-element, unlike the Fire-element Steel Golem currently available in Void Battles.
The second new Void Boss is a brand new enemy-type, the flame-attuned Blazing Ghost. This new boss comes with an all-new ability, Ranged Resistance, meaning that adventurers using bows, staves, and wands aren't going to be very helpful when it comes to fighting it. Director Matsuura also mentions that the pool of weapons crafted using materials won in Void Battles will continue to grow every month as new bosses are added. Second, the upcoming Facility Event was revealed to be a Shadow-element focused event, titled The Accursed Archives. This new event gives us our second ever event focused on Shadow Adventurers, and the Dragalia community is incredibly excited.
The ability to equip two Wyrmprints, a game-changing feature that has been discussed in past blog posts, was also confirmed to officially be on its way, and Dragalia won't ever be the same. As it stands right now, here is how it is planned to be implemented:
You can equip two wyrmprints per adventurer.

However, one adventurer cannot equip two of the same wyrmprint.

If you equip two wyrmprints which have the same effect, the effects will stack up to a certain limit.

The feature will unlock after completing chapter 4.
Director Mastuura does make a point to say that the feature is still in development, but it is nice to know that it's on the way since the development team seemed to be on the fence about adding the feature in the past.
A few more quality of life updates are on their way as well, and as usual, some are highly requested changes, while others are features that no one was really clamoring for, but they're going to make the little things go that much more smoothly. Number one is the ability to set conditions for co-op rooms, allowing you to filter out players who just don't have exactly what you want on your team when challenging hard content like the High Dragon Trials. Also being added is the ability to retry co-op missions with the same group should you fail to complete it. The ability to trade for needed materials in crafting menus is on the way as well, eliminating the need to back out to the main menu, go to the shop, and then go to the treasure trade in order to get some of those materials that are harder to come by, instead making it all happen in one screen.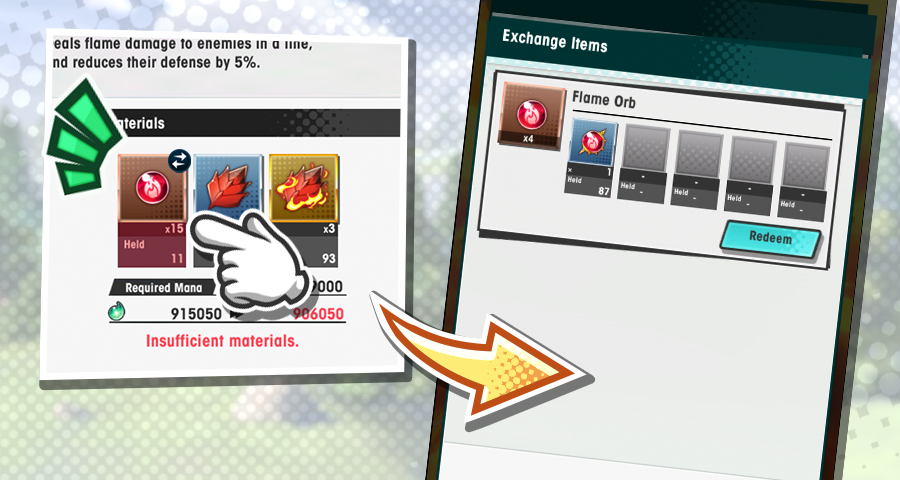 For players pressed for time, a "fast forward" button is being added to Solo quests, allowing you to play at up to twice the speed in order to complete quests faster. This feature also applies while using Auto-Battle on solo quests as well, letting players get their daily quests done in record time. Finally, a Prelude difficulty is being added to High Midgardsormr's Trial, allowing players who are new to the High Dragon Trials to get their feet under them and practice fighting some of Dragalia's hardest content to date.
Director Matsuura wraps the post up with a hint that the biggest update yet is coming at the end of April and reminds us all to stay tuned to see exactly what it will be. With the pace that Dragalia Lost is keeping I can't even imagine what's in store, but I'm excited to find out.

Leave a Comment