Conventions are nerd nirvana. Comic books, anime and manga, video games, film and tv shows — these yearly gatherings celebrate a slew of fandoms and announce what's coming next. Nintendo participates in a few each year, and with Emerald City Comic-Con taking place in Seattle, Nintendo's appearance is a given.
From March 14th-17th, Nintendo is setting up the Pokémon Play Zone! at the Hyatt Regency (a five minute walk from the Washington State Convention Center). Free to all, the public and ECCC badge holders are all invited to meet Pikachu and Eevee, as well as enjoy some gaming in the form of Pokémon: Let's Go! and Pokémon GO.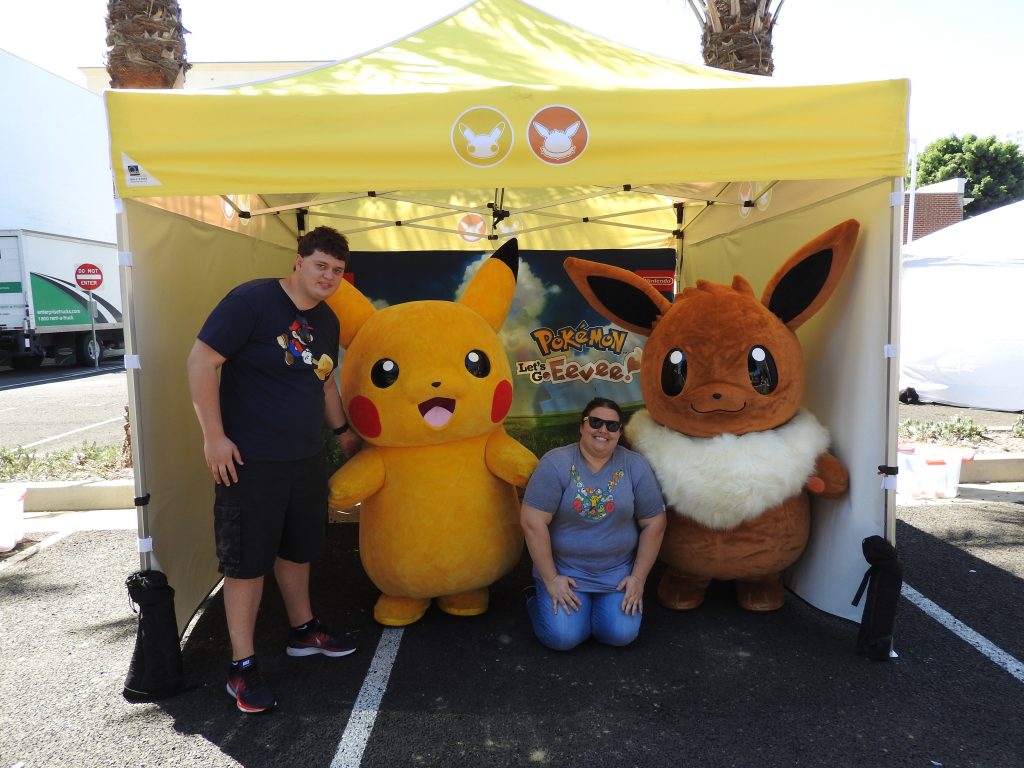 Similar to last year's Pokémon: Let's Go Road Trip!, "[v]isitors to Nintendo's family-friendly zone can play the hit Nintendo Switch games Pokémon: Let's Go, Pikachu! and Pokémon: Let's Go, Eevee!, take memorable photos, meet iconic Pokémon Pikachu and Eevee, and have the chance to receive special branded items, while supplies last." Plus, Trainers partaking in the demo will be able to explore a small slice of Kanto by using the Poké Ball Plus controller — so they can experience the thrill of throwing a Poké Ball!
There's also a surprise after playing the demo: "Pokémon GO Trainers who demo the Pokémon: Let's Go, Pikachu! or Pokémon: Let's Go, Eevee! games will also have the chance to encounter Meltan, a newly discovered Pokémon in Pokémon GO." This is great if you haven't picked up either copy of Let's Go! yet and/or you still need Meltan candy in your quest for Melmetal.
"In addition to the games, props and backdrops inspired by the games will be set up for memorable photo opportunities that can be shared on social media. The adorable Pikachu and Eevee costumed characters will also make special appearances to snap pics with fans. All in all, it will be a great weekend for Pokémon Trainers of all ages!"
Speaking from experience, I enjoyed the Pokémon: Let's Go Road Trip! stop in Santa Monica, California. If you'll be nearby the Pokémon Play Zone!, I highly recommend going. Meeting Pikachu and Eevee in person and taking photos was an amazing highlight, as was watching the two interact with their surroundings. Doesn't matter if you're an adult or kid — these two characters are precious and cuter in person!
Event gallery
Leave a Comment