The number of Kirby UFO catcher and lottery prizes out in the world is criminal, purely for the fact there's no way I can own them all. Month after month new, adorable pieces are being put out into Japanese arcades to suck up all the yen they can, and March 2019 will be no different.
While there's some love to be given to the new line of Kirby mascot plushes and the extra colorful rainbow tumblers, it's the big plushes that'll have collectors working those cranes like it's Kirby's Adventure all over again. The Big Cannon Kirby plush puts or starlit hero in some heavy artillery to get him from A to B, with a hardhat added for union reasons. Still, it only manages to take the silver because there's a clear winner for this coming month.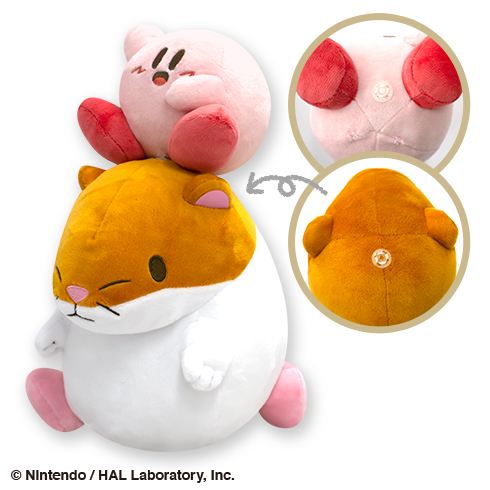 It's an undeniable fact that Animal Friends make everything better, and this Pupupu Friends Rick & Kirby plush is a perfect example why. The smaller Kirby plush can actually be stuck to the Rick plush, letting him ride the hamster like he's been doing since Kirby's Dream Land 2. Still, it's the soft and simple style of the line that really makes it, best seen in Rick's neutral yet intoxicatingly cute expression.
All of these will be available in Japanese game centers next month, with plenty more to follow.
Leave a Comment