To celebrate the newest TCG expansion, Sun & Moon – Team Up, and get an early start on Pokémon Day (February 27th), Best Buy and GameStop are hosting Play & Trade events!
Filling the void Toys"R"Us left in the United States, the promotion has branched out to multiple retailers. It's also changing the giveaway item from a promo card to a mini booster pack — it's never been easier and more fun to attend a Pokémon TCG event!
As for what a mini pack is, Pokémon.com provided the following description for the weekend's swag:
"The oversize booster packs contain a 3-card mini pack of Pokémon TCG cards, a Pokémon coin, a fun activity sheet, and a guide to the Pokémon TCG. Everyone is invited to bring their Pokémon TCG cards to trade and show off with other fans. Organizers at each store will also have Pokémon TCG cards that they can trade with guests. There is no cost to participate in this event, but please note that the giveaways are only available while supplies last."
Best Buy will only hold the event on Saturday, February 23rd, from 11 a.m. to 2 p.m. your local time. GameStop, on the other hand, will be hosting their events throughout the entire weekend, starting at 11 a.m. on Saturday and Sunday.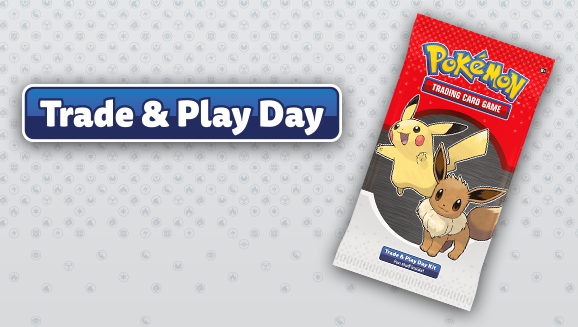 To see if there's a retailer near you participating, you can check both Best Buy and GameStop's pages.  
Leave a Comment