Toy Fair has started, and you know what that means — a veritable pile of photos dumped on the internet like bloggers have gotten a peek into Santa's workshop. And the folks at Wicked Cool Toys have some… uh… wicked cool new Pokémon merch to flaunt of all shapes and sizes.
The company is gearing up for the Detective Pikachu movie, not only getting plushes of some of the movie's featured 'mons like Psyduck or Mr. Mime, but also offering Pikachu deerstalker hats and (of course) a talking Pikachu doll that speaks in both Ikue Ohtani's iconic "pika pikas" and in Ryan Reynolds' distinct "hey it's Deadpool" tones.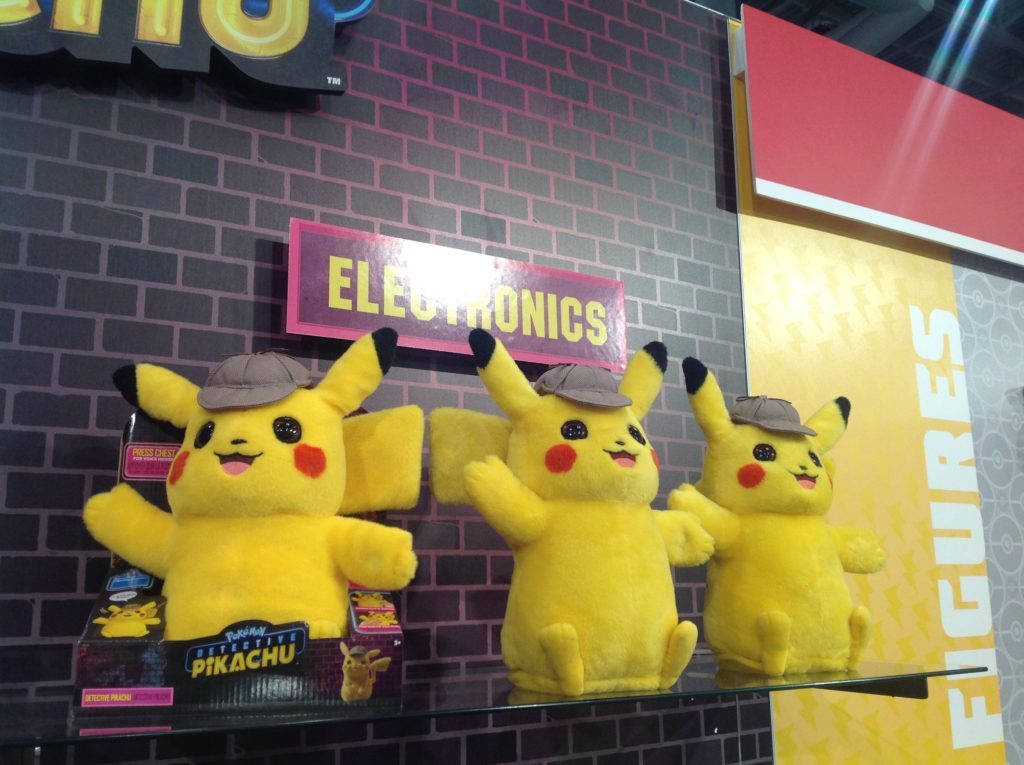 More figures are on the way, too. There's the action-y kind, featuring new molds for Snorlax, Greninja, and a rad Charizard who can launch a fireball from his mouth. And there's also collectible figures that come in display boxes like Jigglypuff, Snubbull, and Pancham.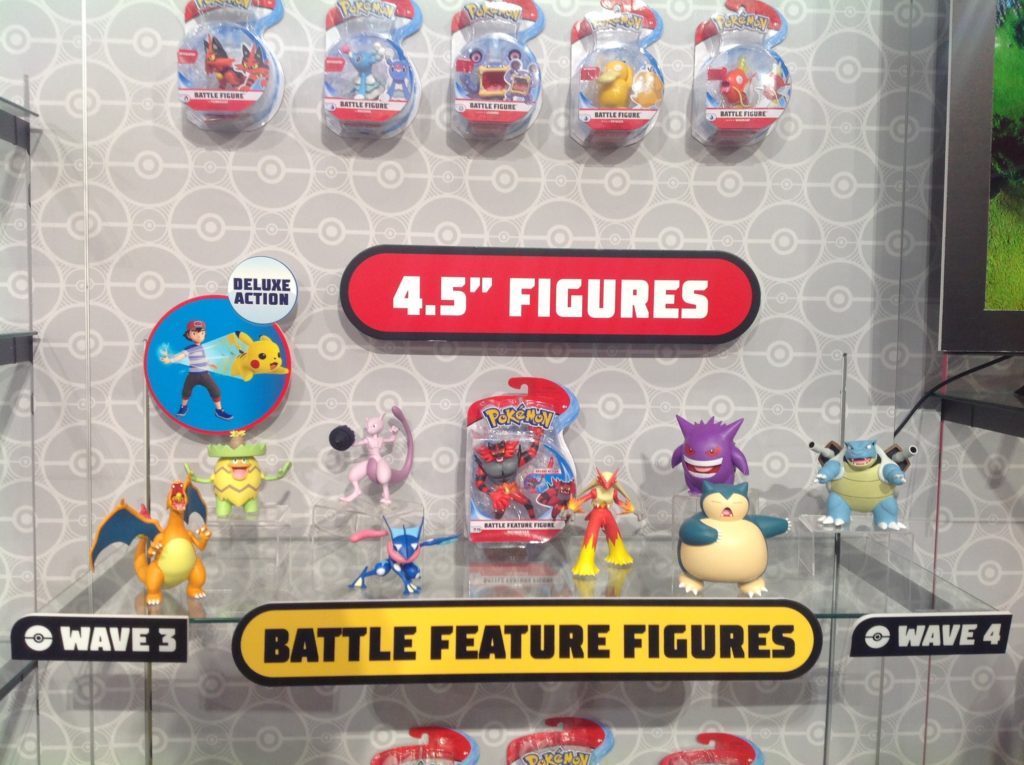 On the electronic plush front, there's the clear winner of the entire show: a Magikarp with "flopping action," which is a concept so beautiful and evergreen I can't believe it hasn't been attempted before. There's also a new Flame Action Charmander in the vein of last year's Power Action Pikachu, which has a light-up tail, mouth, and also makes sounds.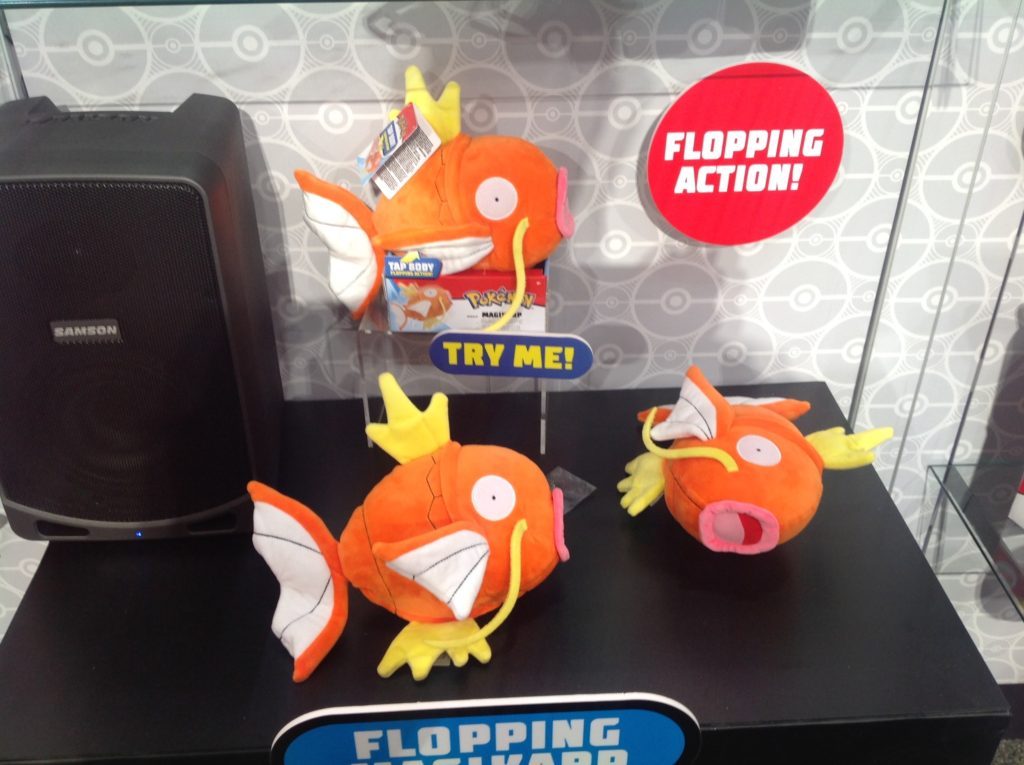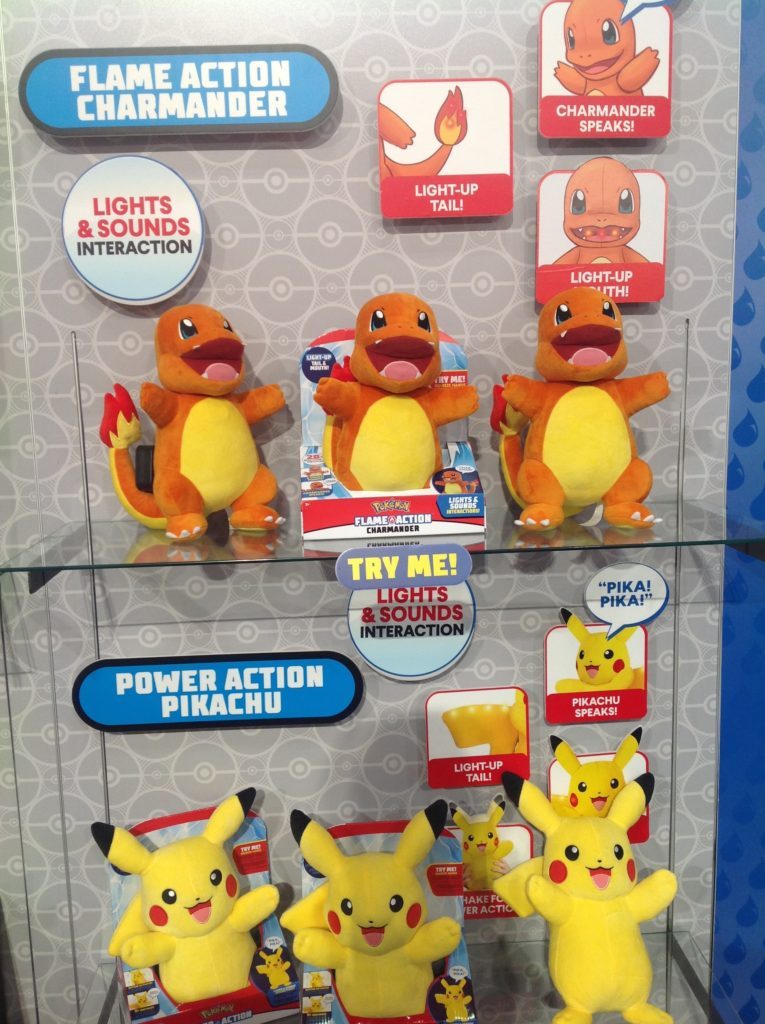 Finally, there's a line of Pokémon Quest figurines, featuring the same block aesthetic as said game. These appear to be cribbing off of Funko Pops in terms of packaging and feel.
There's sure to be more figures from Toy Fair to come, so stay wired for more info.
Leave a Comment