Animal Crossing: Pocket Camp is introducing a small new activity called 'My Sweetest Friend' for all of us campers who have been looking for a way to show appreciation for our favorite animals. When you sign into the game today, you'll find that it's giving you the opportunity to gift a best-friend confection to a singular animal to show how much your friendship with him or her means.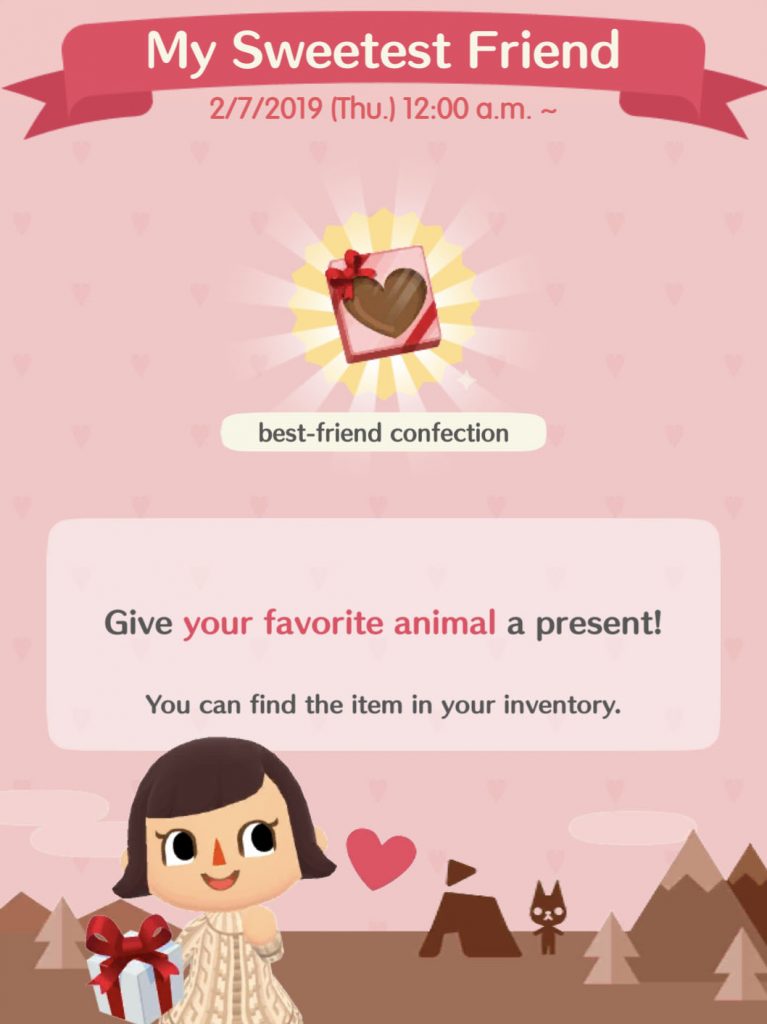 Make sure to think carefully about who you wish to hand over that confection to, as you're only given one to share! Once you have an animal in mind, simply speak with them and the game will ask you if you want to give them the treat. This will prompt a cute sequence involving your character and the animal exchanging gifts while expressing their appreciation for their friendship with one another. At the very end you'll also receive a bonus of 15 points towards your friendship with the animal. Yay!
I captured the sweet activity with my personal favorite animal, Pekoe — have a watch if you'd like to see what happens!

You have until the special day itself, February 14th, at 11:59 p.m. to sign in and claim the best-friend confection. February 27th marks the end of the tiny event, which means you won't be able to give that gift to an animal after that.
Happy Valentine's Day in advance, campers. Stay sweet!
Leave a Comment