Continue your celebration of love in Animal Crossing: Pocket Camp by checking out the brand new Valentine's Collection of clothes! If you've already feasted your eyes on all the chocolaty delicious items available through Pelly's Flight of Passion garden event and the newly introduced Poppy's cocoa fortune cookie, then these new wearables may be of interest to you. Also composed of pink, red, chocolaty brown, and white, the outfits and headwear will be sure to make you wish the holiday was that much closer!
Have a look at the entire item list: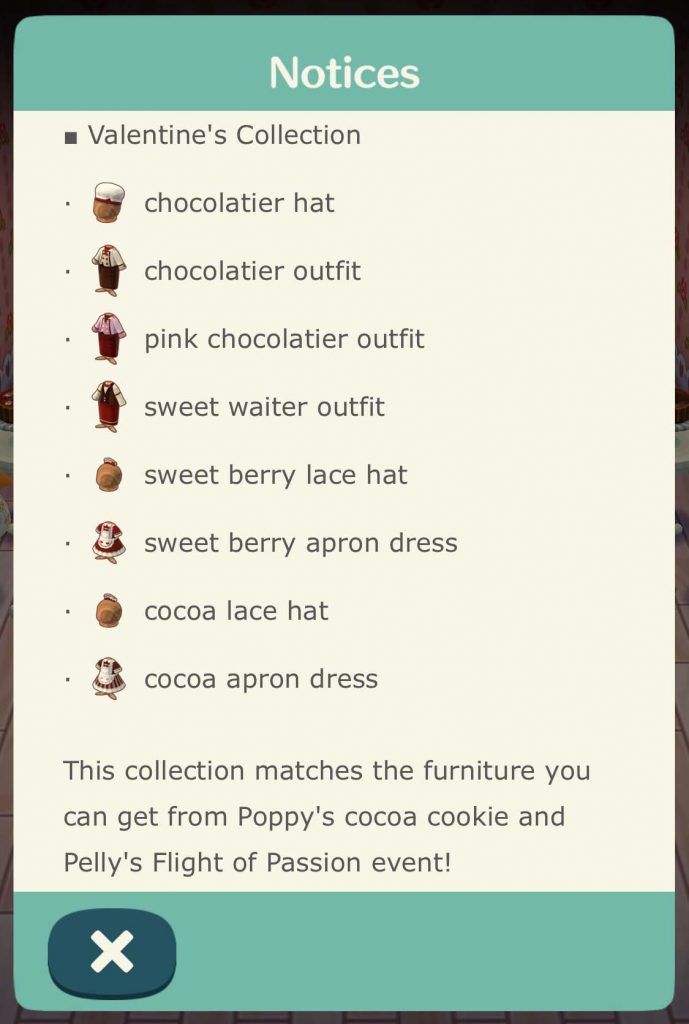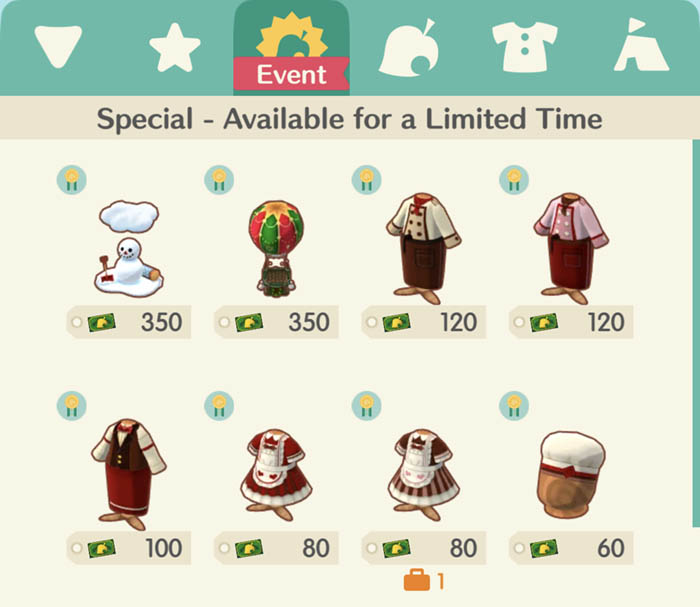 As you can see, in order to craft each item, you'll need to hand over some of those precious Leaf Tickets. While this might be a bummer to campers, keep your chin up because there are still plenty of holiday themed items you can earn by participating in the events running all the way up until Valentine's Day!
The crafting period for the collection lasts until March 14th at 11:59 p.m., so you'll have well over a month to save up those Tickets if you have your heart set on any of the items.
Have fun out there, campers!
Leave a Comment