Kirby's Epic Yarn is a game that felt like it came out of nowhere and wound its way right into our hearts back in 2010. Now that the game's on its way to 3DS with new ways to play and more fun to unravel, My Nintendo is stepping up to offer its own host of rewards.
A set of Extra Epic Yarn gift boxes and placemats are both available to print out. They may not be covered in hearts, but those boxes are just in time for Valentine's Day gifts for that special someone of yours who happens to also love Kirby. And the mats? Better hope Kirby doesn't get his threads on your dessert!

There's also the customary calendar, featuring Kirby and Prince Fluff to help countdown through February. They've also brought back the Kirby Right Back At Ya! special 3D episode, and have a 30% discount on the eShop only Kirby's Blowout Blast. That's a whole lot of pink to go around if you've got the coins to spare.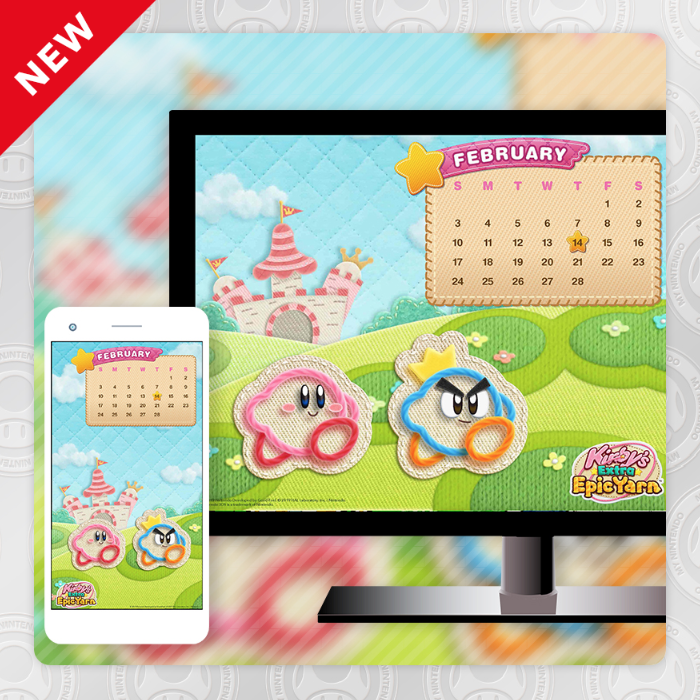 There's plenty of other discounts to choose from, and even a few new 3DS themes. If you're shy on coins they're spotlighting the upcoming Nintendo Select additions of Super Mario Maker 3DS, Star Fox 64 3D, and The Legend of Zelda: Majora's Mask 3D. Be sure to check everything out for yourself, but save room for Kirby's Extra Epic Yarn, coming March 8th.
Leave a Comment