Valentine's Day is almost upon us and it's time to start prepping for the sweetest day of the year! Animal Crossing: Pocket Camp is offering up more new items to do just that through Poppy's cocoa cookie. Decked out in a delicious red, chocolaty brown, white, and pink color palette, it'll be hard for animals in the game to turn down an invitation to your camp when you display any of the new items!

There are a bunch of super cute new items in this cookie. Check out the full list: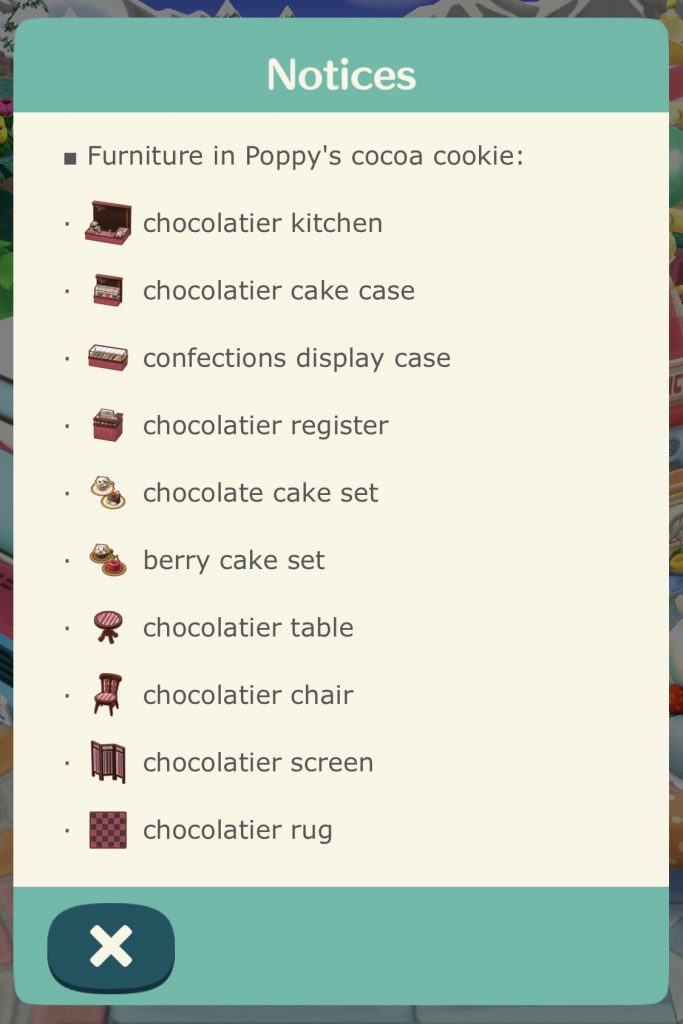 Needless to say, if you have a sweet tooth, this cookie is definitely your cup of tea!
As always, there's a featured furniture item. This time around, it's the chocolatier kitchen — acquiring this item and fulfilling the animals' requirements will give you the opportunity to view a special memory starring Poppy, Gaston, and Merengue.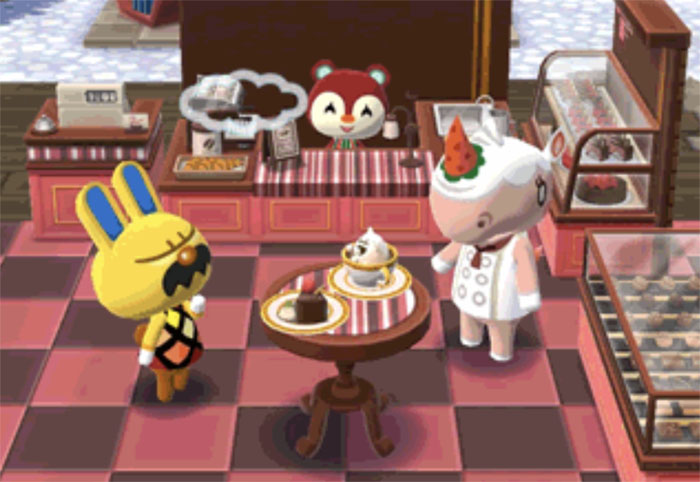 You have until April 29th at 11:59 p.m. to snatch and gobble up this scrumptious cookie, which gives you plenty of time to try to nab your favorite items. Have a delicious time, campers!
Leave a Comment