With the Detective Pikachu movie release date creeping closer, it's no shock that we're suddenly seeing merchandise celebrating the film's namesake pop up from different toy companies. Most recently, Banpresto unveiled its adorably fuzzy products of the electrifying mouse sleuth in the form of plushes, cushions, and coin cases.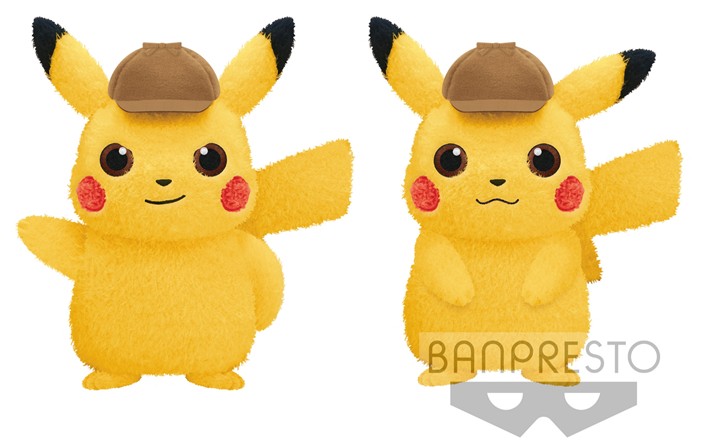 These items won't exactly be easy to acquire for those who live outside of Japan though. To the dismay of many Pokémon fans, it looks like the products will only be up for grabs in UFO catchers (or as we like to call them, claw machines). That means even if you happen to track down one of the machines offering these rare Pikas, you'll still have to try your luck at nabbing your product(s) of choice in a game of skill (or luck)!
Earlier this week, the Pokémon Company announced its official line of merch (that included the Trading Card Game items), and Wicked Cool Toys revealed a talking DP plush. So even if you don't have a chance to add these pretty amazing Banpresto goodies to your collection, you'll have plenty of other options to choose from as companies continue to release details about Detective Pikachu themed merch.
---
Information via Nintendo Soup
Leave a Comment