Here it is, Trainers! Hot off the heels of the recent Feebas Research Event, Niantic is already giving us the lowdown on what February's Community Day will entail.
While they haven't revealed the exclusive move for the featured Pokémon yet, we do know the rest of the details surrounding the day. February's Community Day will take place on February 16th, and as always, it'll be active between 2:00 p.m. and 5:00 p.m. ET.
Next month's featured Pokémon is none other than Swinub, originally introduced in Generation II! While Swinub might not seem like the most interesting Pokémon, you'll want to get out there and catch a few, at least. Why? Well, even though Swinub's original evolution Piloswine was also a Generation II Pokémon, Swinub got a second-stage evolution when Generation IV rolled around. That's the same generation that just debuted in Pokémon GO!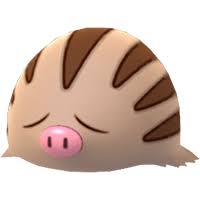 So, if you're lacking in Swinub Candy, you might want to get out there and stock up so that you can evolve all the way up into Mamoswine. I've got a good feeling the exclusive move will be for the final evolution…
As per usual, you can also expect an increased Shiny spawn rate during Community Day hours, as well as a few other bonuses, with next month's being a 3x multiplier on Catch Stardust and 3-hour Lures.
Good luck out there!
Leave a Comment