As Fire Emblem Heroes draws closer to its second anniversary, the game is once again hosting the series-wide popularity contest known as Choose Your Legends. Fans will be able to cast votes daily for the next week in order to support their favorite characters, with the winners receiving variants showing off special artwork (and no doubt powercrept skill sets) later this year.
The event is being run pretty much exactly as the previous ones, meaning it's likely the first and second place winners for male and female characters will make it in-game. Likewise, it indicates that more characters are out of the running due to their previous wins. Lyn, Ike, Lucina, Roy, Hector, Celica, Ephraim, and Heroes' own Veronica are ineligible — otherwise, anyone's fair game.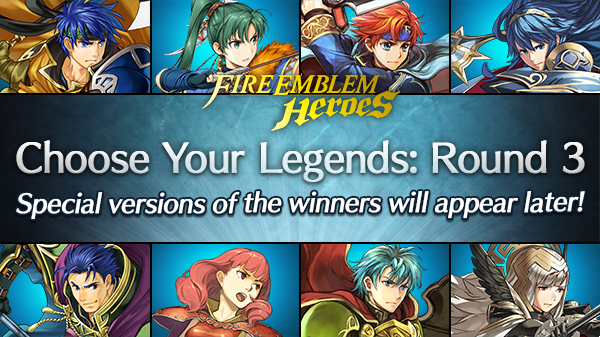 Cast your votes at the official Choose Your Legends: Round 3 page. With some of the unanimously more popular characters out of the way it'll be interesting to see who rises to the occasion and what surprises lie in store this time around.
Leave a Comment