Eevee's been having a great run since Let's Go! gave the Pokémon its first headlining title. Multiple collections have come to Japanese Pokémon Center stores, and this latest one leans on the source material in a way that's easy to appreciate. The Game Dot Series looks to mimic the spritework of the games, particularly the Pokémon menu sprites for Eevee and its evolutions.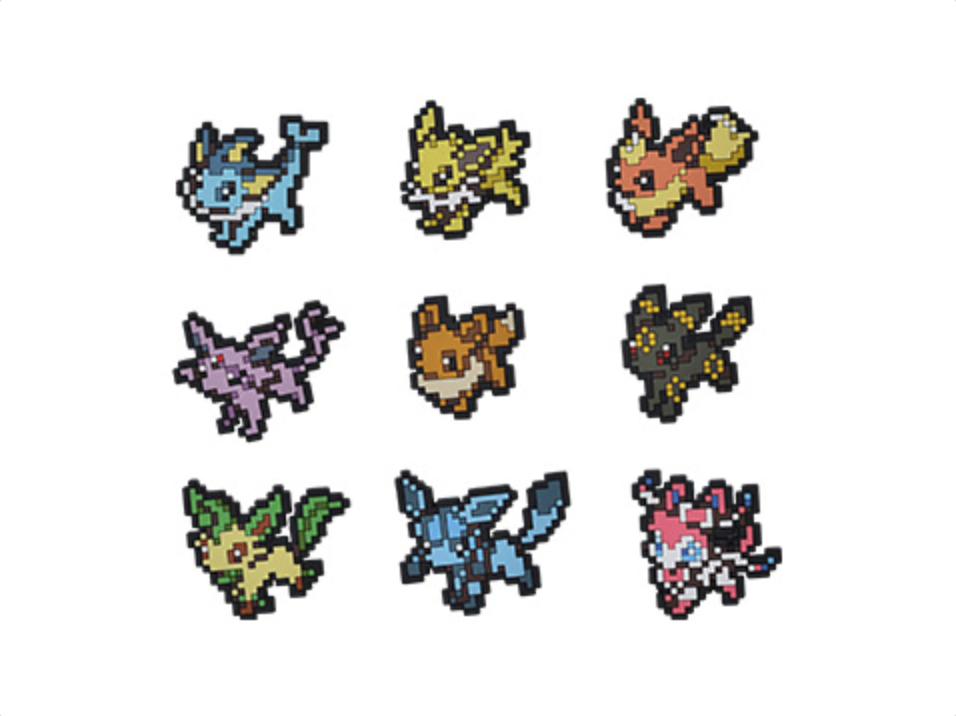 You can gather up all nine of them as either pins or earings or just pick and choose your favorites. You'll also be able to have them adorn your phone, with two different kinds of phone cases to suit your tastes and bring a little variety to your day. Along with these are other goods, such as towels and clear files, as well as multiple kinds of small tins. There are also listings for watches, cushions, and plenty more to get Eevee fans excited.
Check out all of the products included in the Game Dot Series over at the Japanese Pokémon site!
Leave a Comment