The world has already been graced with a Kirby Otamatone, one of the cutest music makers to ever exist. The only way to possibly follow up Kirby? More Kirby. That's right, I'm talking two new Otamatone varieties of Nintendo's premier puffball coming to Japan next month. How ever could this second act set itself apart from the first showing, you may ask?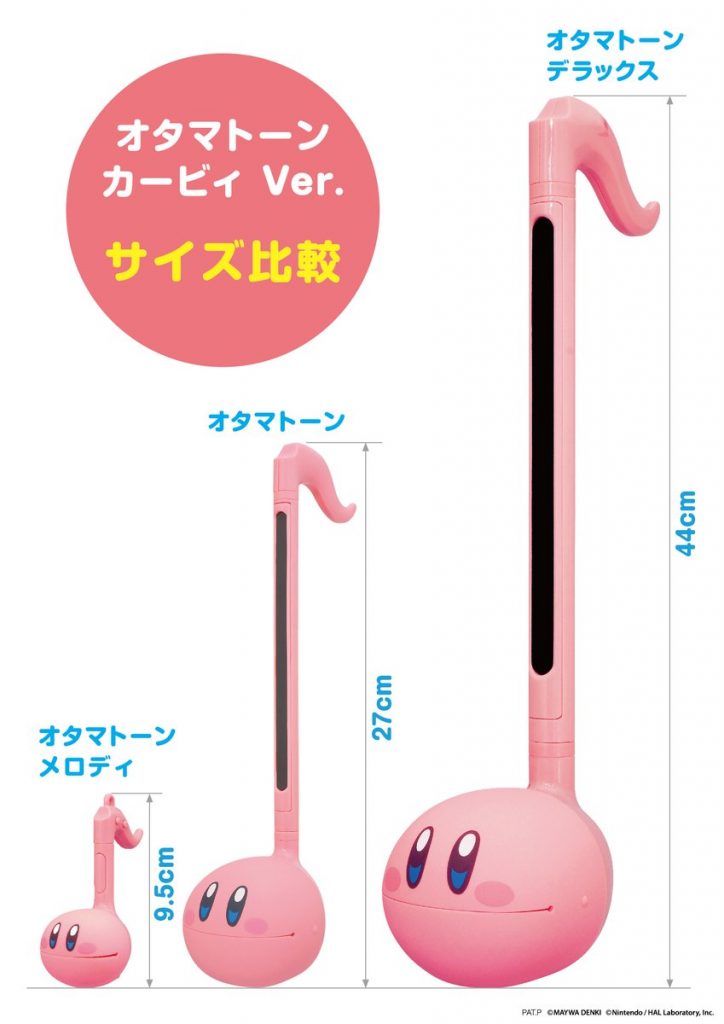 Size, baby! The two new varieties are the tiny Melody and the massive Deluxe. Think of them as the small and large sizes to the previous version's medium. All of them carry the same adorable style that makes you want to squeeze Kirby's cheeks even if it wouldn't produce sound — yet these will magically offer up different tones and a new experience altogether.
The keychain-sized Melody won't be able to make its own music, and will play ten existing songs instead. Among them are some Kirby classics like "Green Greens" and "Gourmet Race," some known Japanese melodies, and more widely known ones like "Jingle Bells" and "Happy Birthday." It'll be available for 2,300 yen, or about $20.

Deluxe is here to offer up some new tones and complement the original release. Now you can pair up the two for a Kirby concerto, or you can just play around with a little more variety. It's nearly double the size of the standard release, and will sell for 8,500 yen, or around $80.
These are due for release in mid-February, so definitely keep your eyes on us for any updates on availability if you want to add one of them to your collection. I know I will.
Leave a Comment