Brrr! The holidays might be coming to a close, but that doesn't mean that the cold is stopping anytime soon! Animal Crossing: Pocket Camp is helping all us campers keep warm by offering a brand new fortune cookie filled with items that'll help keep everyone at your campsite cozy. A recolor of the previously released Stitches' patch cookie, the Nordic patch cookie brings a new palette consisting of red, pink, blue, and white. If you were a fan of the original designs, you'll surely love these new items!
Check out all the items you can get in the Nordic patch cookie: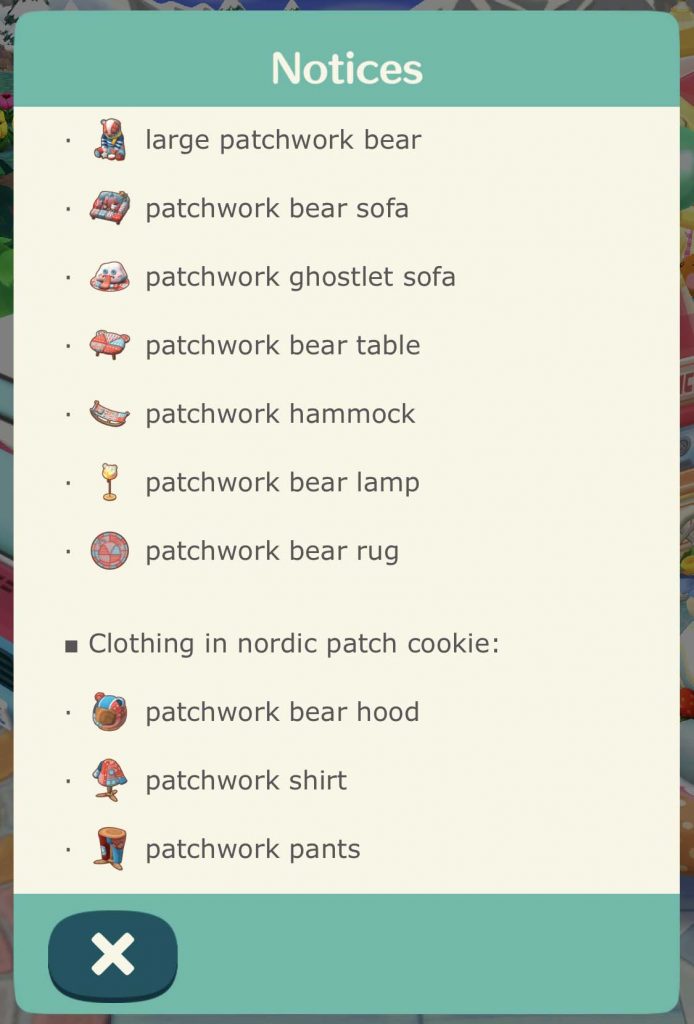 The featured item this time around is the large patchwork bear. As an owner of the original bear, I can't tell you enough how adorable it is to display at a campsite. Animals love cuddling with it and they enjoy taking turns hugging its head. While this new Nordic bear might not unlock a Scrapbook Memory (boo!), its large, cuddly cuteness alone makes it worth displaying.
The Nordic patch cookie will be sticking around in the Market Place's Fortune Cookie Shop until March 31st at 11:59 p.m. so you have a few months to try to nab all your favorite items. Good luck and stay warm, campers!
Leave a Comment