I love Ace Attorney. In fact, it's my favorite video game franchise of all-time. Exposing contradictions, finding the true culprit… It's all a blast. I even wanted to be a lawyer for about six years of my life before settling on this journalism thing. I still have a minor interest in law — I actually just completed a course about media law at college.
Soulja Boy is a rapper. Soulja Boy probably doesn't love Ace Attorney, and most likely never completed a media law course that covered trademark and copyright law. He also wanted to sell an obviously illegal gaming console that emulated hundreds of games made by Nintendo and other developers. See where I'm headed with this whole "law" theme?
Earlier this month, when Soulja Boy started taking heat online for his console, and people we're saying he was bound to get sued, he said this:

Warning: Profanity Alert!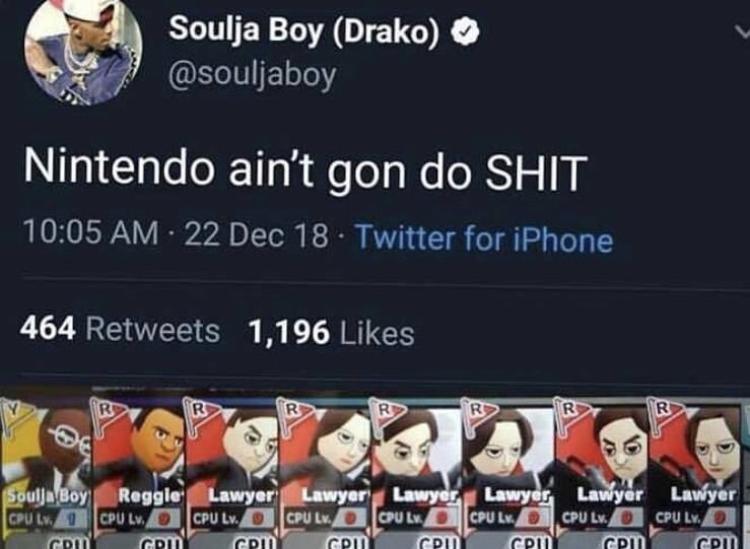 I just have to say, I love how far we went to create this image. He created a male and female fighter for all three types of Mii fighter, made a Reggie fighter, turned it into a team battle, and pitted himself against the whole lot. I'm not quite sure why he's level 1 and the Nintendo fighter's are all level 9, though… Maybe he knew he was going to lose?
Anyways, that tweet is now gone, because Nintendo (probably) had this to say: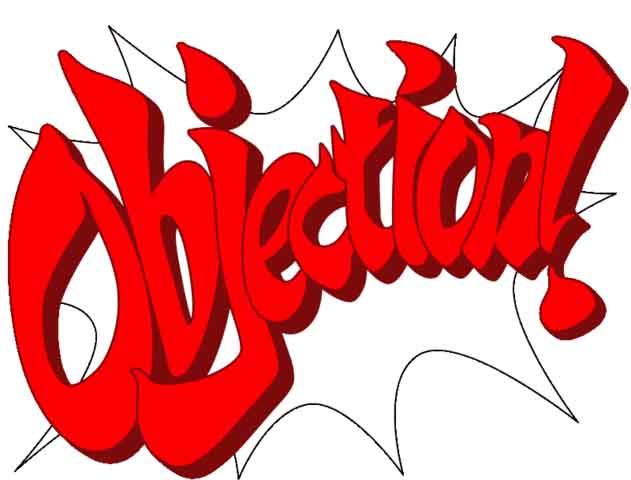 In a tweet from Saturday, Soulja Boy made it pretty apparent that Nintendo came out on top:
I had to boss up, I didn't have a choice. 🤷🏾‍♂️

— Soulja Boy (Drako) (@souljaboy) December 29, 2018

Soulja Boy's console has since been removed from the online store. Now, he's tweeting about his eSports team taking off next year, so we might not be done hearing about Soulja Boy crossing over into the video game industry. 
Maybe Soulja Boy should make it a New Year's resolution to study up on some copyright law. Or, maybe this was all just a publicity stunt to get his name out there again. After all, this whole debacle was the first time I heard Soulja Boy's name in years. Regardless of circumstance, it looks like Nintendo chalked up another victory in the legal department.
Well, that was one of the weirder articles I've written in my time here… I'll chalk it up to New Year's Eve. Weird magic in the air, and all that. As you head into 2019, just remember this: Don't sell bootleg video game consoles with hundreds of Nintendo games preinstalled. If you do, you'll have to face seven level 9 CPUs all alone!
---
Source: Resetera
Leave a Comment