Prepare for the New Year by decking out your Animal Crossing: Pocket Camp character in new items from the Kimono Collection! Sign into the game today and check out the eight new items, with the list consisting of four outfits and four pairs of footwear. Here's the full lineup: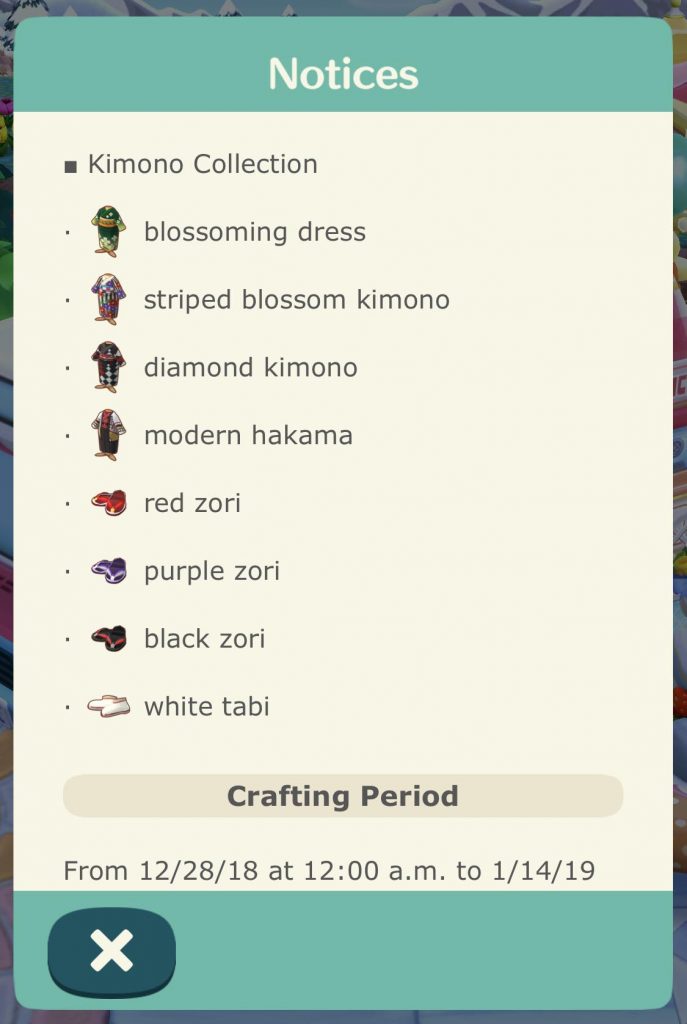 Every outfit requires 120 Leaf Tickets, and you'll need to spend 30 Tickets on each pair of shoes.
You have until January 14th at 11:59 p.m. to craft these festive pieces of clothing. Have fun, campers!
Leave a Comment