First 4 Figures is creating a brilliant new statue featuring everyone's favorite bad-mouthed buddy, Conker. When I was a young kid, I used to love picking Conker in Diddy Kong Racing. Little did I know then what Conker's true nature was — so let's just say I was in for a surprise when I discovered Conker's Bad Fur Day a few years later.
The statue, inspired by Bad Fur Day, features Conker seated on a throne, wearing a crown. It comes in three different variations, ranging from $429.99 all the way to $549.99. The statues are already available for pre-order over at First 4 Figure's online store, and you can secure your statue until February 1st of next year.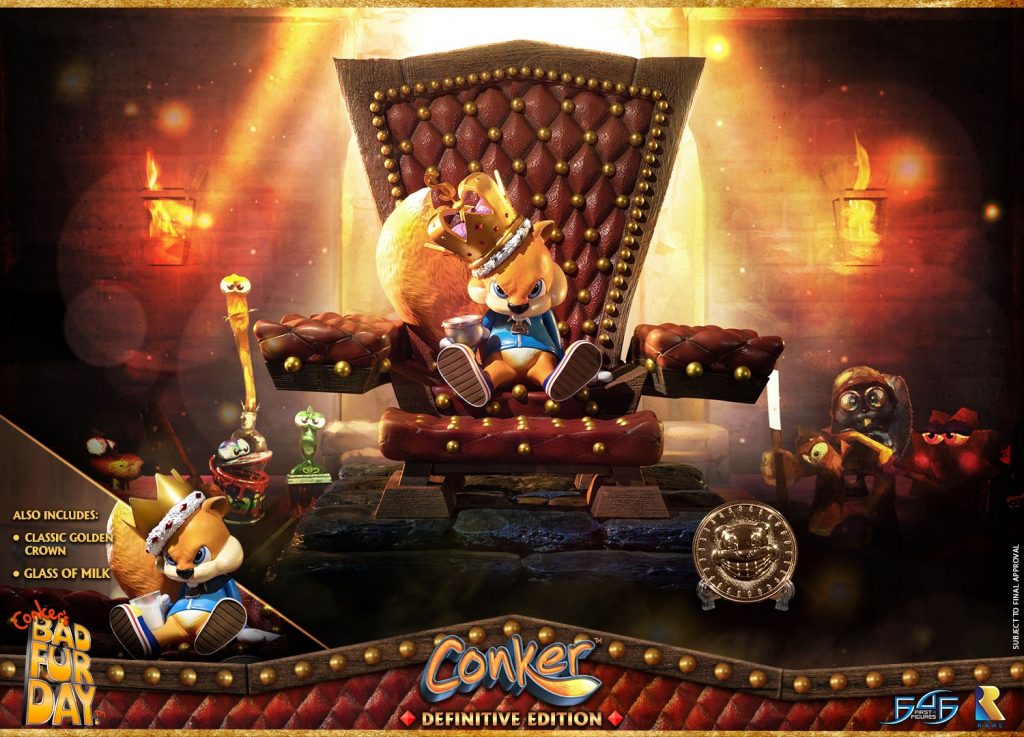 Will you pick up this new statue of Rare's classic character? Let us know!
Leave a Comment