Fans and players of Animal Crossing: Pocket Camp are about to get thrown for another ride of its loop. Ever since its 1st year Anniversary Pocket Camp has had season-wide goals, with Jingle's Toy Day celebrations just wrapping up the other night. So once again, let's get ready to plant flowers, gather Gyroids, and do a little fishing with the start up of the Chilly Jamboree.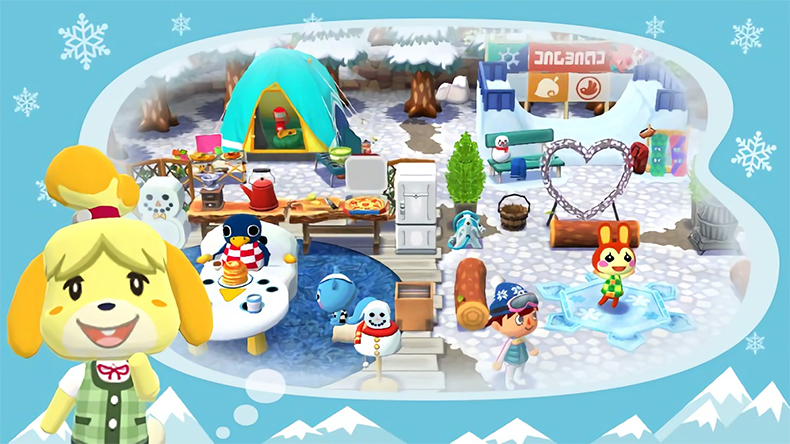 Featuring plenty of New Year and winter wonder, you'll be gathering snowballs as you finish up the various tasks for each event. Currently going on is Tortimer's Floral Fancy, set to reward you with plenty of harmonious goods while bringing back the now retired mayor. Speaking of flowers, there's even an all new fortune cookie in the form of Gladys' camellia cookie.
Be on the lookout for the next string of events, at least two new kinds of cookies, snowy terrain, a special item with a familiar fallen-snow face, and plenty more in your own Pocket Camp. It may be the same old same old, but it is a time worth celebrating.

Leave a Comment