Free Comic Book Day, a day celebrating the comic book industry that comes around once a year, is scheduled to take place on May 4th in 2019, and along with it there are 51 free comics that will be available at participating retailers. Included in these 51 titles is a special two-pack Pokémon comic, Pokémon: I Choose You & Pokémon Adventures.
Pokémon: I Choose You is set to cover the very beginning of Ash Ketchum's Pokémon journey with Pikachu and their special sighting of the legendary Pokémon Ho-oh. From the looks of it, we'll also get a glimpse of the first few chapters of Red's journey from the Pokémon Adventures manga, covering his early days with Poliwhirl, Bulbasaur, and Pikachu.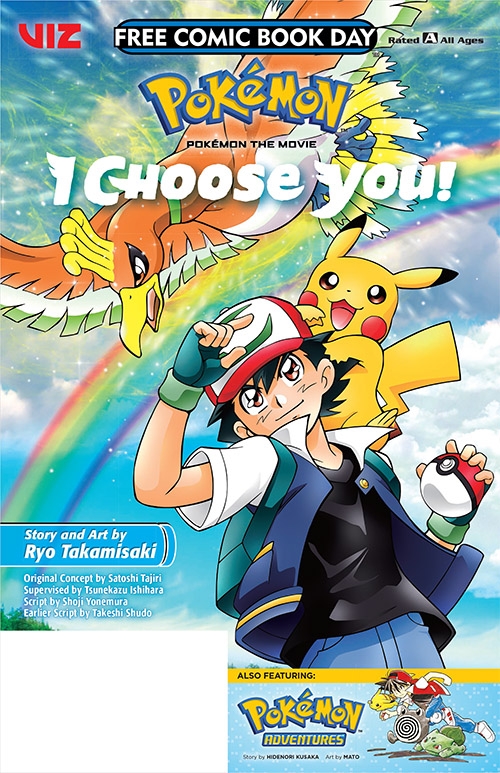 Will you be making your way down to your local comic book store on May 4th to pick up this book covering the beginnings of two Pokémon Trainers for Free Comic Book Day? Let us know on Twitter!
Leave a Comment