Everybody knows the big dev names at Nintendo, but there's a whole host of people integral to the company's success who often go underappreciated. And one of them is on his way out, as longtime Nintendo executive Damon Baker is leaving the company to pursue "a new opportunity" in 2019.
Baker first joined Nintendo in 2006, and has since worked his way up the chain to become head of developer relations between the Big N and third parties, which has been his role for the past three years. Considering how much Nintendo has improved its handling of indies and AAA ports for the Switch, there's no doubt that he played a key part in that improvement. Baker announced his leave publicly via Twitter, where he reminisced briefly about his time at Nintendo while assuring that the team he leaves behind will continue to provide great licensing work.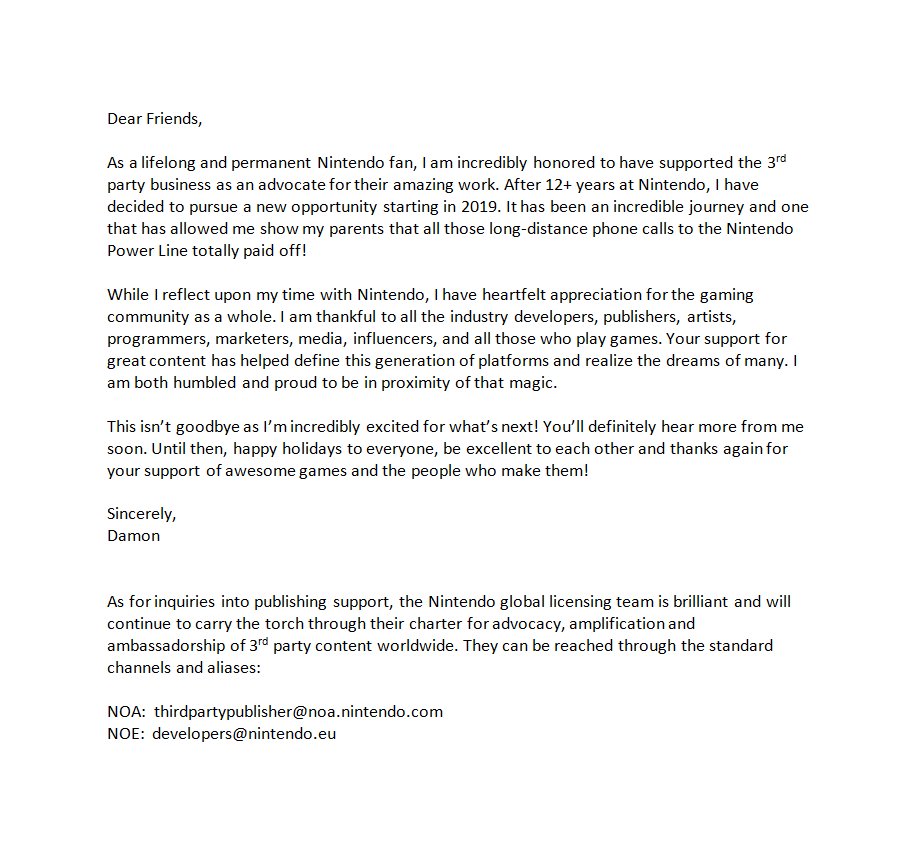 While it's sad to see him go, we wish Mr. Baker the best in his future endeavors, and hope that he finds success in whatever those may be!
Leave a Comment