'Tis the season of giving… lots of new pixel clothes! Animal Crossing: Pocket Camp is bringing you a bunch of new clothing items to craft, and this time you don't have to earn them through events or spend your precious, hard-earned Leaf Tickets to get them.
If you've been looking for some seasonal wear to sport while there's snow on the ground and holiday spirit in the air, look no further. From new shoes to some upper apparel, it's time to deck out in new gear! Check out the list of items available: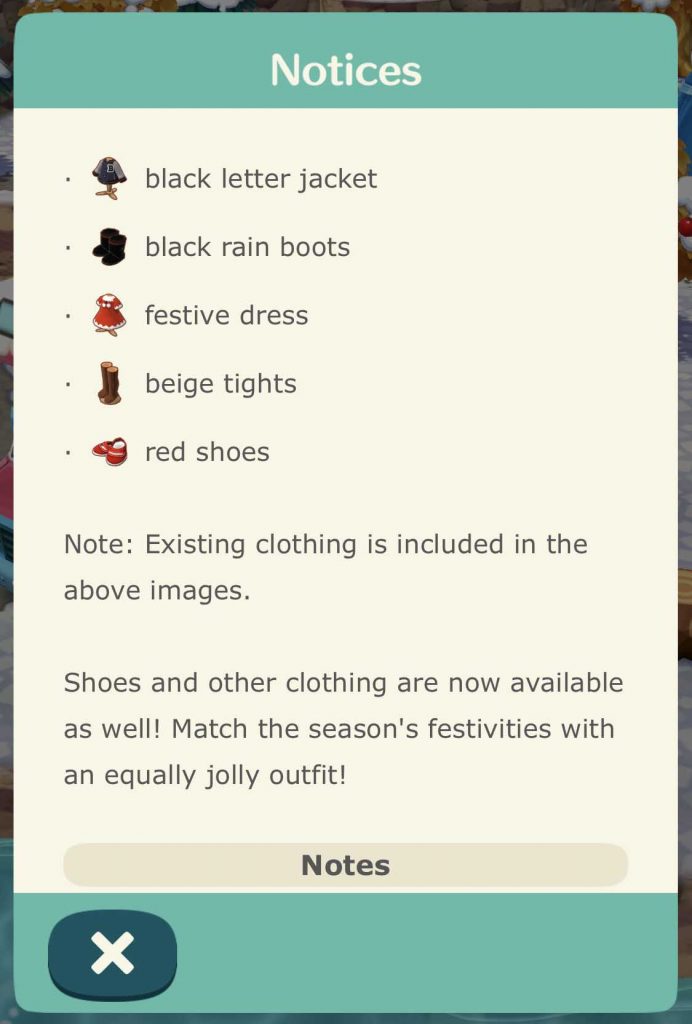 Sign into your game today to craft your favorite items — and have fun, campers!
Leave a Comment