This past week has been filled with debates surrounding a certain blue hedgehog's live action movie debut. First, IGN gave us a look at Sonic's design in silhouette, highlighting some more "human" proportions and sending the internet into a frenzy. After that, we got a leaked poster showing off his very furry legs. Now, we have another potential leak, albeit one that seems ever-so-slightly off.
A user on 4Chan has shared a new poster anonymously (via @Farrisken210), which features a Sonic design that shares a few elements with the other promotional materials but differs in more ways than one. For starters, his shoes have a completely different design, and then there's his proportions, which appear stockier.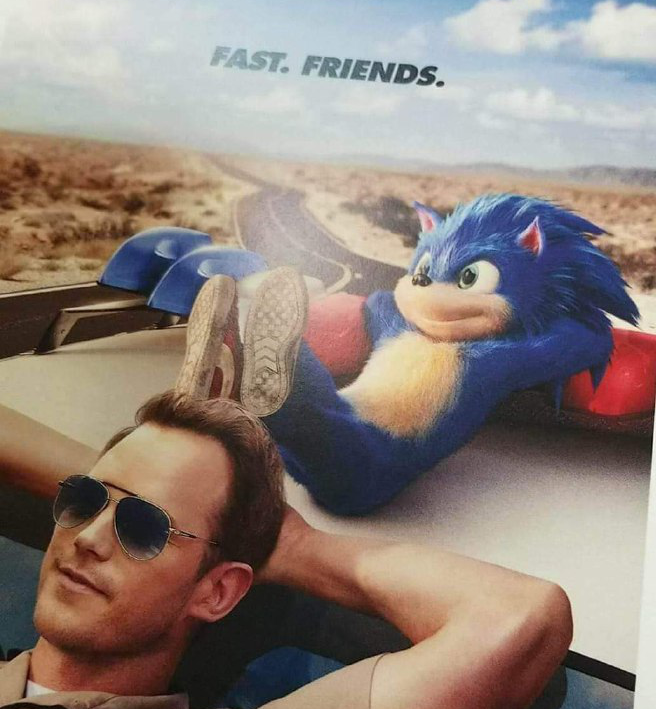 One possible explanation is that it was from early in production. The logo is different, and the lead actor isn't James Marsden – instead it looks like some sort of composite using Chris Pratt as a base. Another Twitter user later shared a prospective cast list, suggesting that these materials could have been used in the pre-production as Paramount scouted for actors.

@Farrisken210 also gave me this: pic.twitter.com/fv5kYRmGu1

— cyburg953 (@cyburg953) December 13, 2018


While there's every chance this leak is completely false, and mocked up by a very speedy artist considering the timing, it does give us a better look at what Sonic could look like in live action. Hopefully the curtain will be lifted officially soon enough.

Leave a Comment