Why not start off your day with something sweet? Sign in to Animal Crossing: Pocket Camp today to check out the latest cookie addition! The new white gothic rose fortune cookie is now available at the Fortune Cookie Shop in the Market Place. In it, you'll find an assortment of edgy and cute items decorated with white roses.

You have a good eye if you recognize the items! Earlier this year, the Gothic Rose Festival garden event offered the same series, only in a different color palette. That collection gave us all a darker scheme, and this recolor is providing us with the lighter equivalent. Have a look at the items for yourself: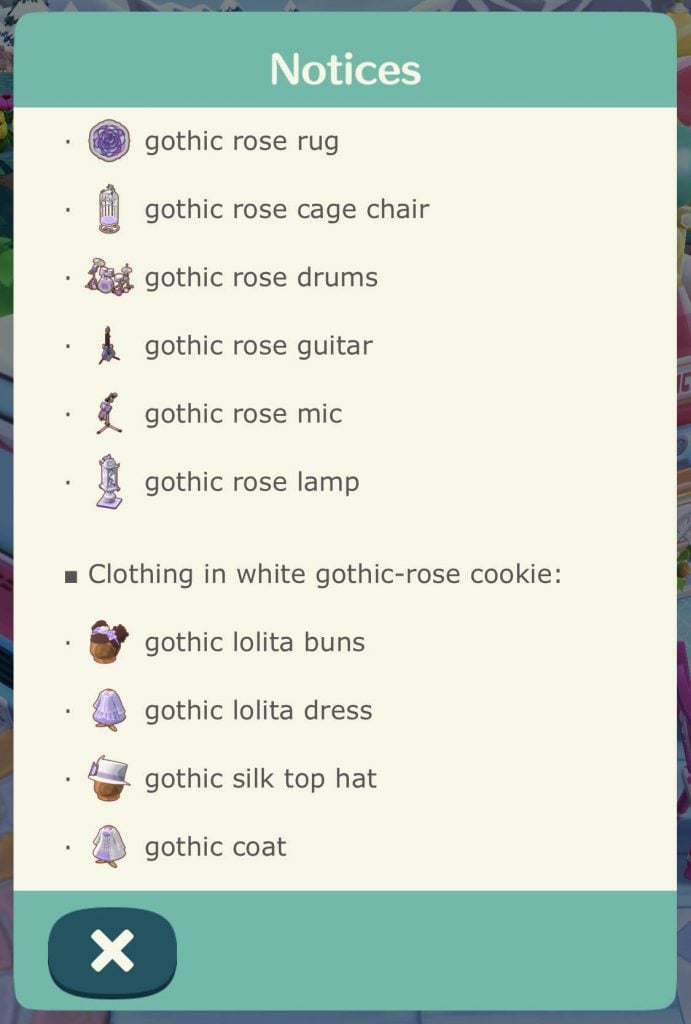 While there's a featured furniture item this time around — the gothic rose rug — it doesn't function like previous spotlight items. Sadly, no Scrapbook Memory can be unlocked with this item. (Boo!)
You have until March 11th at 11:59 p.m. to snatch up this sweet treat, which means you have quite a while to try to nab your favorite items throughout the wintry season! Good luck, campers!
Leave a Comment