If you're an Animal Crossing: Pocket Camp player who's been yearning for more Leaf Tickets, the day has finally arrived: The game is now offering you a new way to earn the precious, sought after currency. The newest event objectives, called Kudos Goals, shell out a number of Leaf Tickets and fortune cookies when you reach the following goals:
Take an in-game photo of your campsite
Befriend other players
Give kudos
And more!
Completing most objectives will earn you three Leaf Tickets at a time, with the last reward in every stretch providing you with a shiny fortune cookie. (Ooo!) Make sure to check the Event Goals tab under Isabelle's goals for all the details.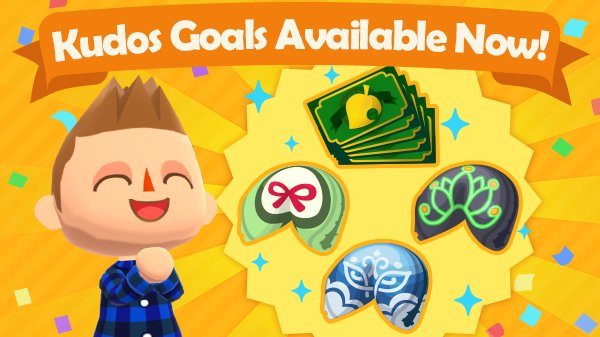 I've already completed the majority of the goals in my own list after only spending about two minutes with Pocket Camp today. Acquiring all the Kudos Goals is a pretty simple task if you have a long enough friends list!
This set of goals is only available for a limited time — make sure to take advantage of them while you can! You have until December 13th at 11:59 p.m. to participate.
Have fun out there, campers!
Leave a Comment