Today is a busy day for WayForward and Shantae fans! Between Shantae sashaying once again onto the Switch, thanks to Limited Run Games, she's also transforming into a soundtrack set.
Fangamer is taking the music from Shantae's first game on the Game Boy Color, composed by Jake "virt" Kaufman, and pressing them onto vinyl.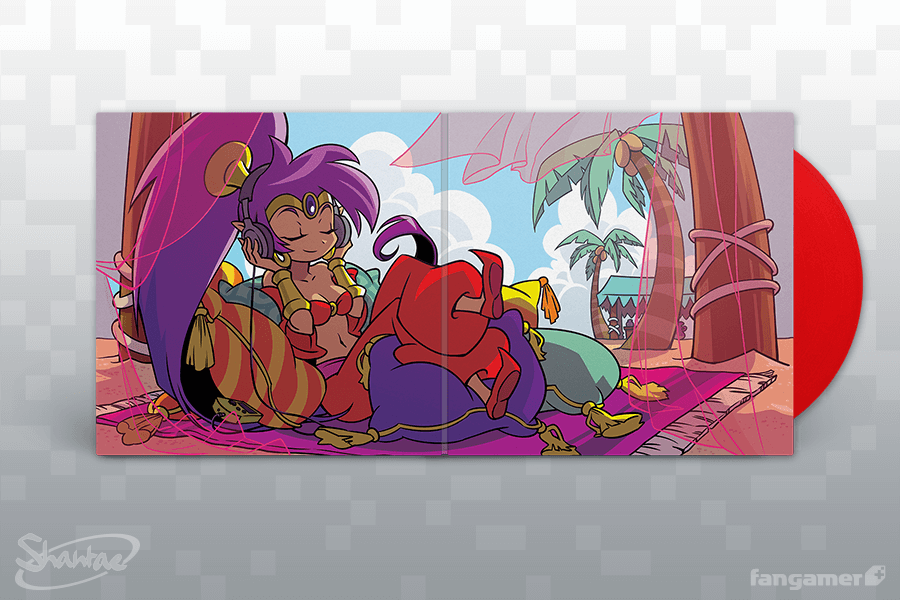 "This official soundtrack, remastered specifically for vinyl, includes 41 tracks from Jake Kaufman's classic soundtrack on one vibrant red LP. The gatefold packaging features original art by Nina Matsumoto.
Buy the vinyl and you'll also get an instant digital download of the complete soundtrack in MP3 320kbps, WAV, or FLAC."
The soundtrack is currently up for pre-order, priced at $23, and will be shipped out in early January. Fangamer has also provided a list of all 41 tracks being featured in this production.
Side A
1. Title
2. File Menu
3. Burning Town
4. Risky Boots
5. Flashback
6. Scuttle Town
7. Shop
8. Dance Room
9. Day Travel
10. Caverns
11. Water Town
12. Conversation
13. Labyrinths
14. Genie
15. Finish Puzzle
16. Boss
17. Found Item
18. Night Travel
Side B
19. Oasis Town
20. Minigame Start
21. Minigame
22. Minigame Loss
23. Minigame Win
24. Day Travel 2
25. Labyrinths 2
26. Zombie Caravan
27. Night Travel 2
28. Bandit Town
29. Underground
30. Game Over
31. Risky Boots Battle
32. Tinkertank Battle
33. Escape from Tinkerbat Factory
34. Boss Defeated
35. Credits
36. Jingle 1
37. Jingle 2
38. Jingle 3
39. Jingle 4
40. Jingle 5
41. Jingle 6
Leave a Comment