I've seen some interesting theming for merchandise in the past, but sometimes an idea just clicks. Who better to represent a classic American style diner than Kirby, a character who spends half his time eating and half his time stopping anyone from disrupting his homeland and way of life? Bandai Namco apparently thought so, as Kirby's managing to star in a new campaign coming to their many arcade locations across Japan. Grab a stool, order up a burger, and have a look at everything coming in the new event:
First up are the crane game prizes. Various UFO catchers will have new Kirby items inside for the duration of the event. These will come in two waves, with the first including Kirby wearing a snappy Dream Diner visor, a plate set complete with fork and spoon; and the second wave with smaller plush mascot charms (including an appearance by Waddle Dee) and some adorable drink tumblers.

The sweetest treat will also bring a third collaborator into the mix. A special Kirby x Namco x Cold Stone Creamery treat will be available in crane games as well. With sweet cream ice cream and strawberry pieces held in place by Kirby's own seal of approval (or at least the Diner's), it's a prize good enough to eat on the spot.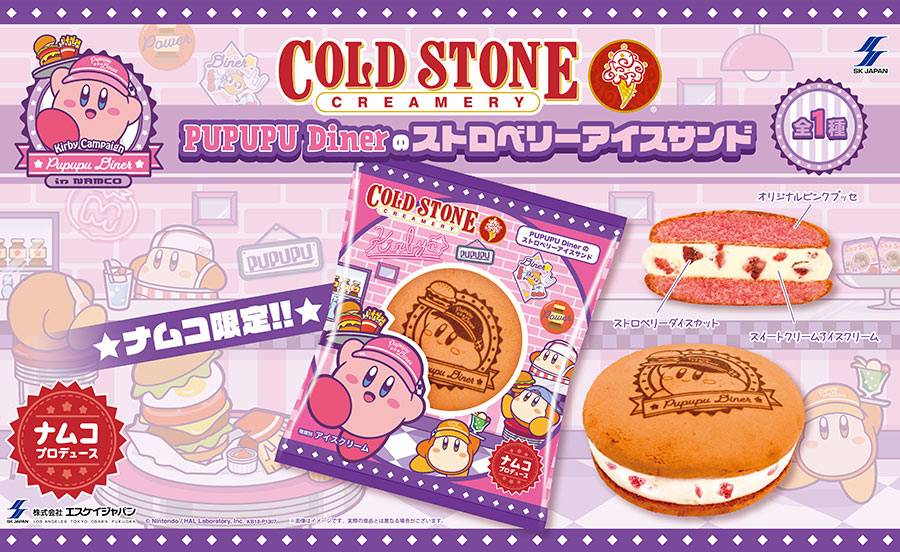 Those using the Namco point app for the arcades will be able to get a special sticker of the Diner logo whenever they operate certain machines. Each of those entries also serves as a chance to score a rare lottery prize in the form of a blanket modeled after the same logo. Move over hot meals, there's a new way to warm up coming through for some lucky few.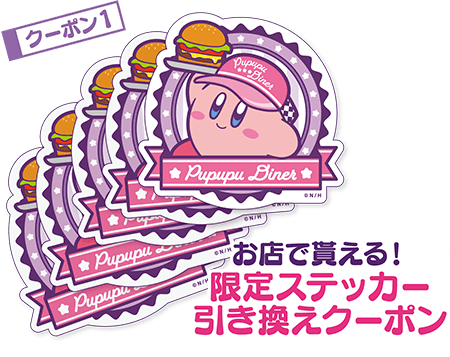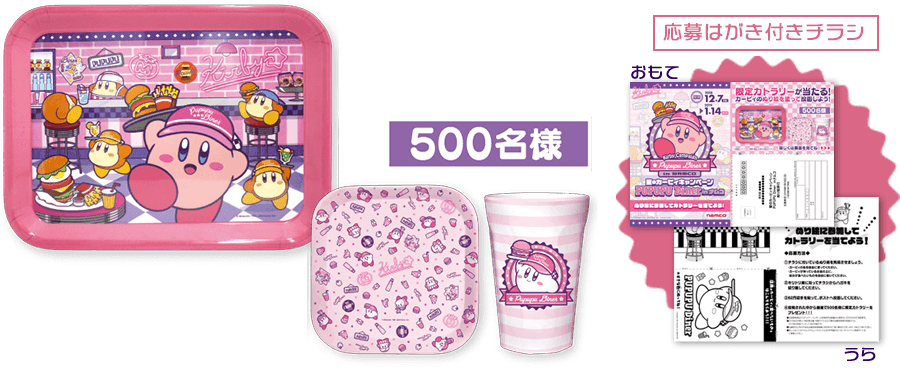 The rarity's picking up and so are the prizes! For those who visit the arcades, there's also a chance at winning a diner style tray, dish, and cup. And if you like your giveaways more electronic, a Twitter campaign will be giving out extra large versions of the Diner Kirby plush for those who follow and retweet. Now, if only America was eligible…
Leave a Comment