After being announced four years ago, the adaptation of Blake J. Harris' book Console Wars has been tweaked. Initially planned and scripted as a film, with Seth Rogen and Evan Goldberg to helm it for Sony Pictures, Nerdist has shared an update on where the film stands in 2018. From their exclusive, we now know that Console Wars is being plotted out as a "limited drama series" with Legendary Pictures in-charge, and has swapped roles around.
Now being directed by Jordan Vogt-Roberts (Kong: Skull Island, currently slated as director for the Metal Gear Solid film) with Mike Rosolio writing the pilot, Seth Rogen and Evan Goldberg are still involved, but as producers. The duo's production company, Point Grey Pictures, will be taking part in bringing the fight between Nintendo and Sega to screens.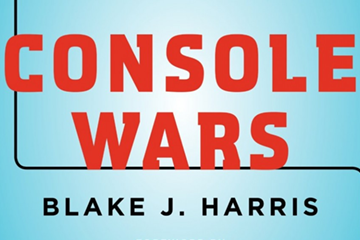 There's no known episode count or if the show will be streamed, air on television, or both. Given the book is compiled from a multitude of points of view, focusing on Tom Kalinske's time as SEGA of America's President and CEO from 1990 to 1996, there's plenty of content to choose from. Especially if Legendary wishes to add a sequel, or Player 2, to the adaptation.
Want to get a head start by reading the book? You can find it on Amazon and where books are sold. We also have a review of the book here on Nintendo Wire, written by Brittin Shauers.

Leave a Comment