The Fortune Cookie Shop has a new sweet treat on offer for all you campers out there. The dazzling duo cookie is now available and is sure to bring you and all the animals at your campsite nights full of sparkles and pretty lights!
Chrissy and Francine, the cutest bunny pair in Animal Crossing: Pocket Camp, have introduced all the new furniture and clothing. Every pixel is decked out in glitz and glamor, thanks to these two! Check out the full list of items: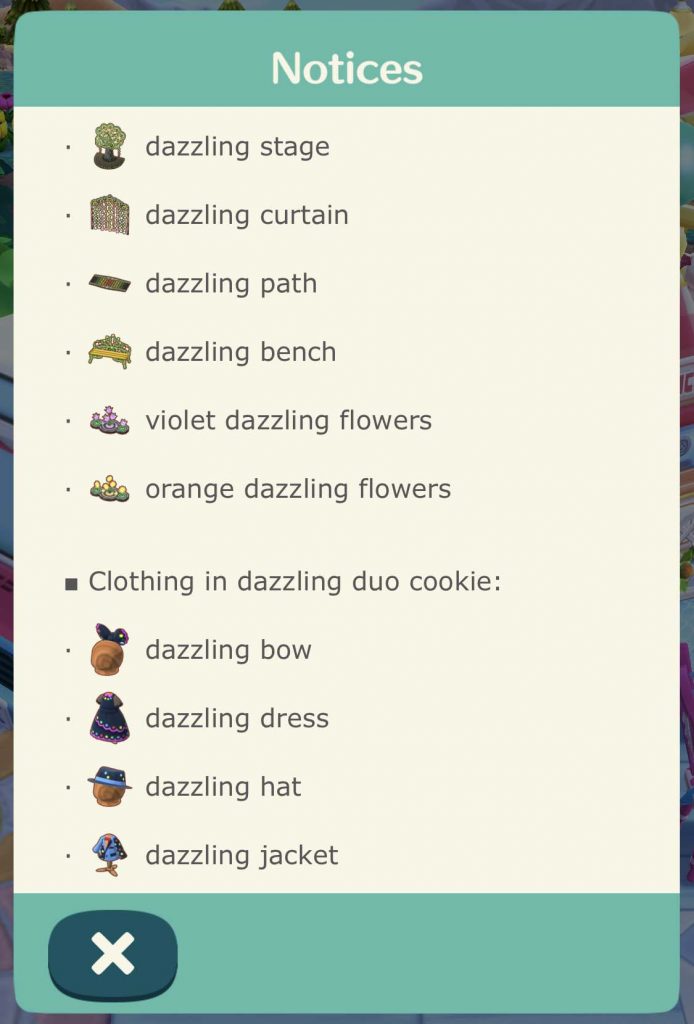 As always, there's a featured item in this cookie batch, and this time the spotlight is falling on the dazzling stage. Acquiring this item and fulfilling the animals' requirements will allow you to view a special memory starring Chrissy and Francie.
Have you been looking for a way to brighten up your campgrounds when night falls? Well, now's your chance to liven up the scene! At least all those free log-in Leaf Tickets can be put to use now!
Have a sparkling good time, campers!
Leave a Comment