Now that Isabelle's Party-Prep Project has ended, Animal Crossing: Pocket Camp is moving on to the next event! As promised, a gyroidite hunt is now open for you to participate in.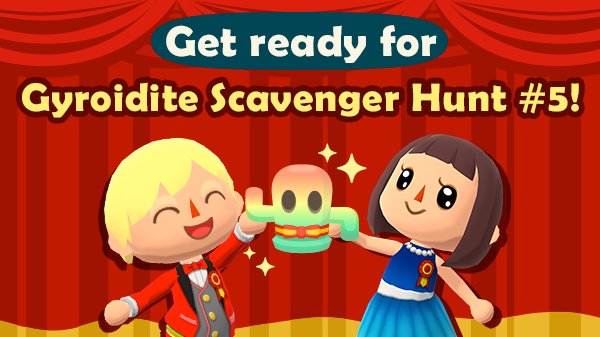 To join in on the celebration, simply gather the adorable first anniversary gyroidite nuggets that are scattered around your map. Once you've collected enough, you can use them to craft First Anniversary party clothing! Check out the full list of items on offer: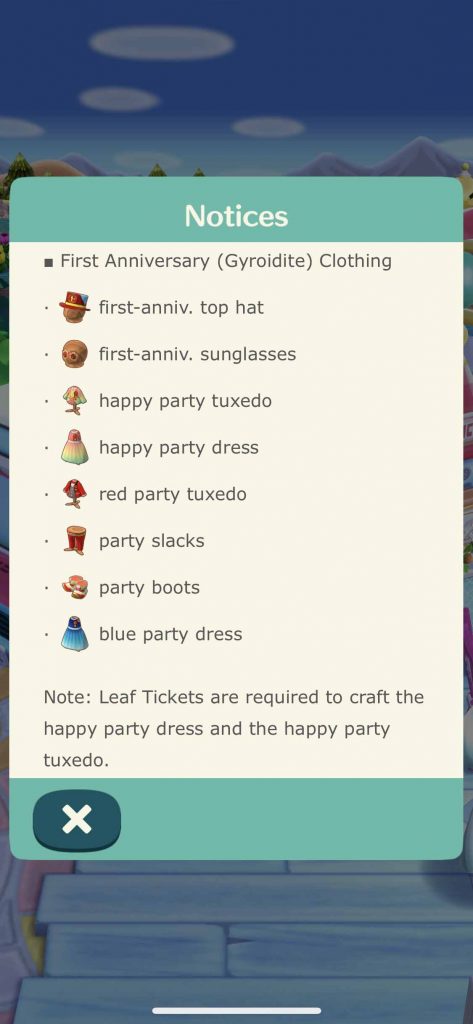 Keep in mind that Leaf Tickets are required to craft the happy party dress and the happy party tuxedo, so if you've been saving up those free Tickets that you've been given throughout November, now might be a good time to put them to use.
Scavenger Hunt #5 will end on November 20th at 11:59 a.m., which gives you a little over a week to nab as many gyroidites as you can. Good luck, campers!
Leave a Comment