Calling all Shiny Pokémon hunters! If you're still playing Pokémon GO (and let's be real, you should be), it's your time to shine once again.
As many of you may know, Niantic, the developers of Pokémon GO, have another game that originally put them on the map, called Ingress. Today, Niantic has officially launched their complete overhaul of Ingress, now called Ingress Prime.
What does this have to do with Pokémon GO? Well, in order to celebrate the game's launch, and the six year-long Enlightened vs. Resistance faction feud, Niantic has decided to release two brand new Shiny Pokémon out into the world for us: Shiny Cubone, and Shiny Ponyta.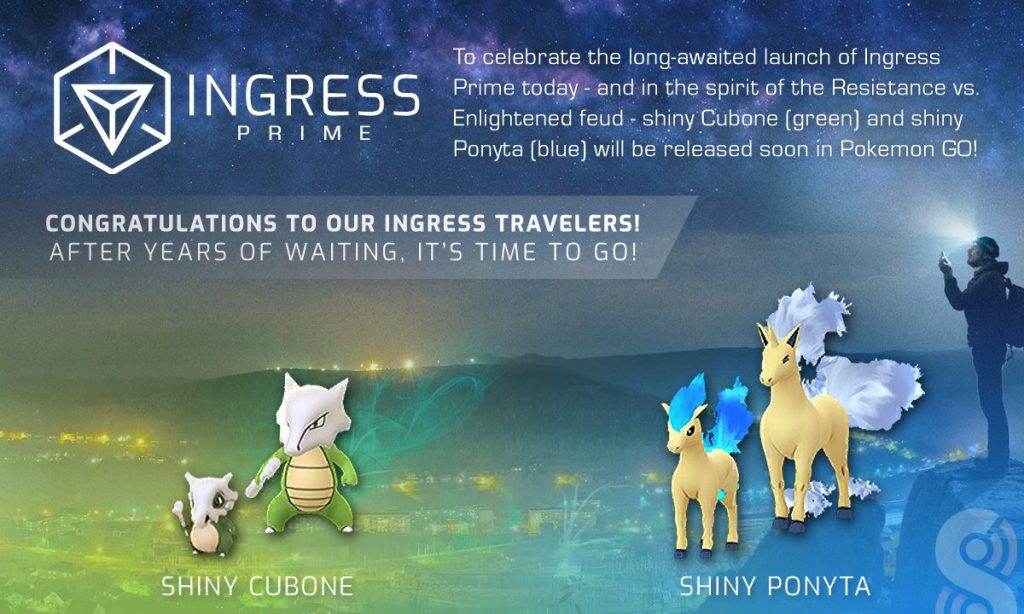 These Pokémon were chosen based on their Shiny color palettes, with each one corresponding to one of the two factions (Cubone being green, Ponyta being blue). So, if you're looking to add more Shiny Pokémon to your collection, it might be time to start going searching again.
These two Pokémon have officially been released into the wild, so make sure to go out there and get 'em, Trainers. Happy hunting!
Leave a Comment