If you want to pick up a Nintendo 3DS system these days you're spoiled for choice when it comes to designs, and now a new color scheme is entering the arena.
Target's Black Friday advertising shows a Nintendo 2DS system bundled with the 3DS version of Super Mario Maker, and it's a dashing combination of yellow and red, not unlike the plumber's construction gear.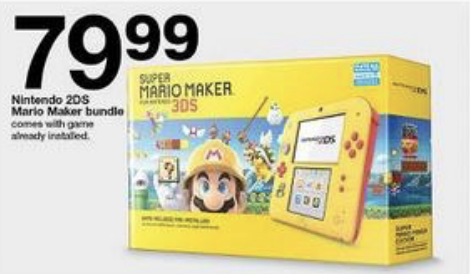 We'll be sure to let you know more about the bundle if and when Nintendo officially unveils it.

Leave a Comment