In the midst of all the news coming out of yesterday's Nintendo Direct, the world within Animal Crossing: Pocket Camp experienced some exciting happenings. The game's first year anniversary is practically here, and all the animals — including all of our very favorites, like Isabelle — want to show us how thankful they are for giving them homes at our campsites.
In pure Pocket Camp fashion, a new seasonal event was revealed, showing off a period of time that stretches out all through November when we can get new furniture and clothing items by participating in a garden event, a gyroidite scavenger hunt, and a fishing tourney. If that's not enough going on in one place, I don't know what is!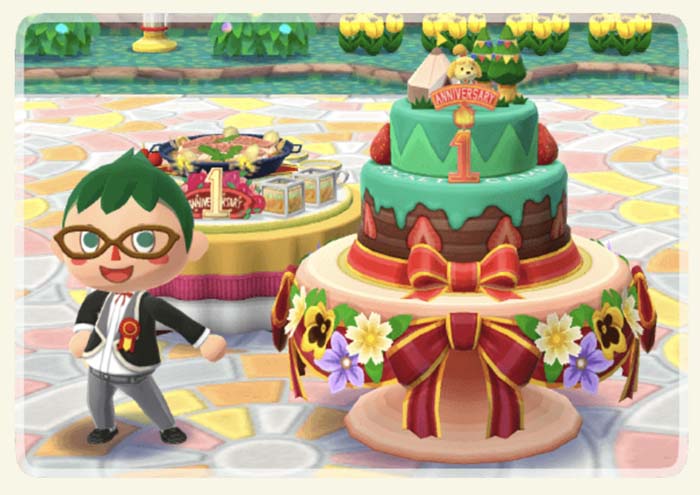 On top of all activities, simply signing in every day will earn you ten prized Leaf Tickets. This gives you the chance to collect a whopping 150 Tickets within a month's time. Continue signing in and you'll find that even more special gifts will be awarded to you… just for being so committed to Pocket Camp. The love just keeps on pouring in!
To sum it up, there's a whole lot going on at our campsites right now. Get all the nitty-gritty details by checking your notices — and make sure to grab all those free gifts in your mailbox while you're at it.
Happy first anniversary, campers!
Leave a Comment