Alright Pokémon Trainers and Pokédex completionists, it's time to head over to GameStop for 2018's final "Year of Legendary Pokémon" distribution, featuring Ho-Oh and Lugia!
For those of you unfamiliar (though at this point I imagine most of you know what's going on), 2018 was declared the "Year of Legendary Pokémon" and promised to deliver a different duo of Legendary Pokémon every month, from February through November. And with October coming to a close tomorrow, it's time to start gearing up to finally get your hands on the last two available.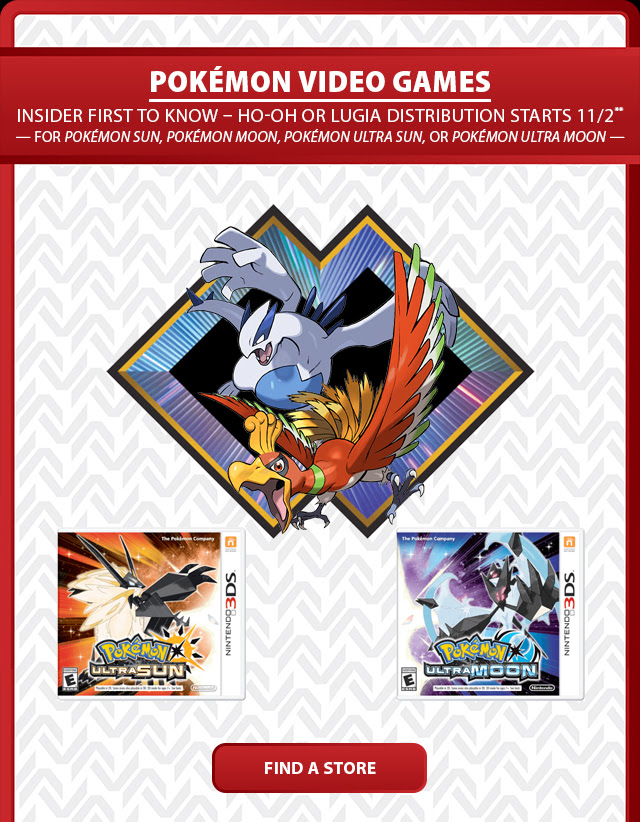 Keep in mind the distribution doesn't start until November 2nd, so don't start heading out until Friday! Also, as always, each Pokémon will only be available for one game: Ho-Oh will only be available for download in Pokémon Moon or Ultra Moon, while Lugia will be available in Pokémon Sun or Ultra Sun.
The Generation II mascots will be available starting November 2 through the rest of the month, so make sure to go get your codes before December rolls around!
Leave a Comment