Jack is back! And this time he needs your help catching fish in Animal Crossing: Pocket Camp's Halloween themed fishing tournament titled "Candied Catches." You're tasked with catching a bunch of fish at Lost Lure Creek and handing them over to the pumpkin-headed host of the event so he can measure them. Doing so will earn you a slew of prizes and trophies as you meet certain goals!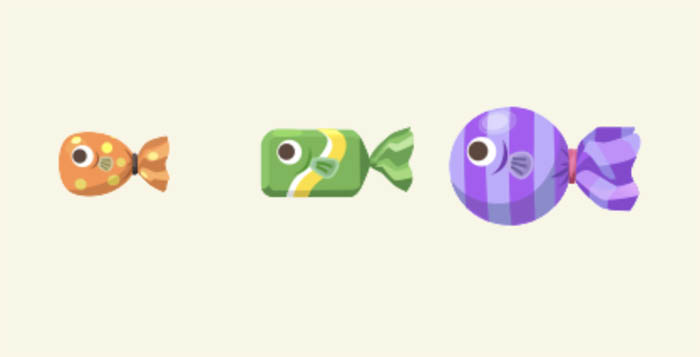 This particular event includes orange candy fish, melon candy fish, and grape candy fish. Just spot those sparkling shadows in the water and throw in your lure to nab as many of them as you can in every three hour period.
Check out the list of prizes you can acquire throughout the tourney: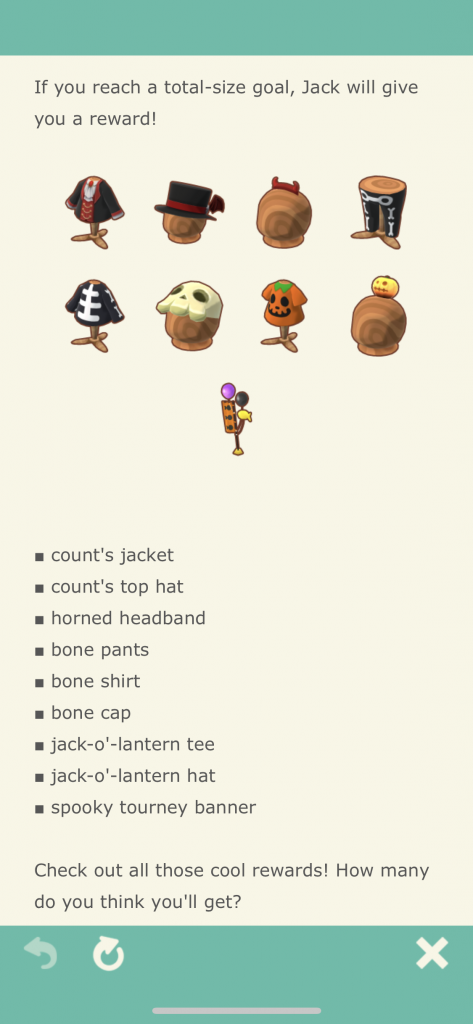 If you get your rank high enough for the gold trophy, you'll be able to experience a special conversation with Jack. You'll also earn another prize after you get the sought after trophy — you can get there even faster by picking up the golden rod from Jack, which will give you the opportunity to catch two fish every time you throw in your line.
The Halloween fishing tourney will be held until October 29th at 12:59 a.m., which gives you plenty of time to catch all those candied fish. Good luck, campers!
Leave a Comment