With the launch of Super Smash Bros Ultimate less than two months away, amiibo fans are gearing up to start the collecting craze once again with a heap of new fighters to collect. While Wolf, Inkling Girl, and Ridley amiibo are exciting enough, we now have confirmation that some hard to find amiibo from the Smash Bros. 4 days are making a comeback as well.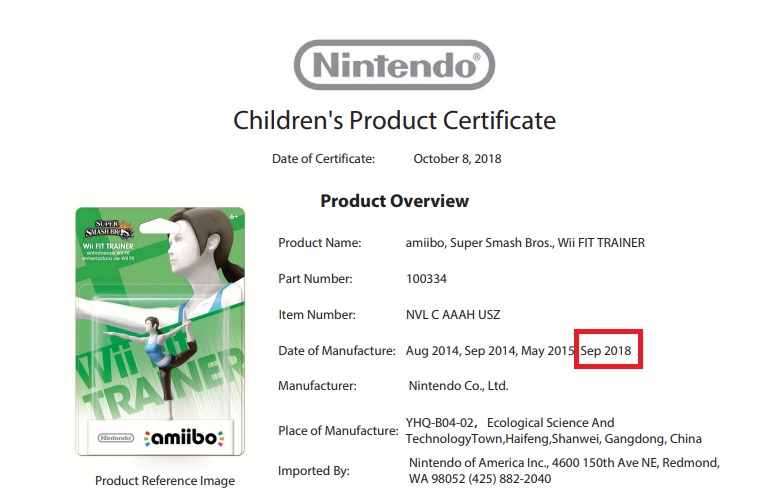 Thanks to a listing on Nintendo's product safety page, we can see that Wii Fit Trainer, Jigglypuff, Captain Falcon, Peach, and a host of other amiibo have received an additional month of manufacturing, suggesting they will be available to purchase soon. You can check out a complete list of updated figures here.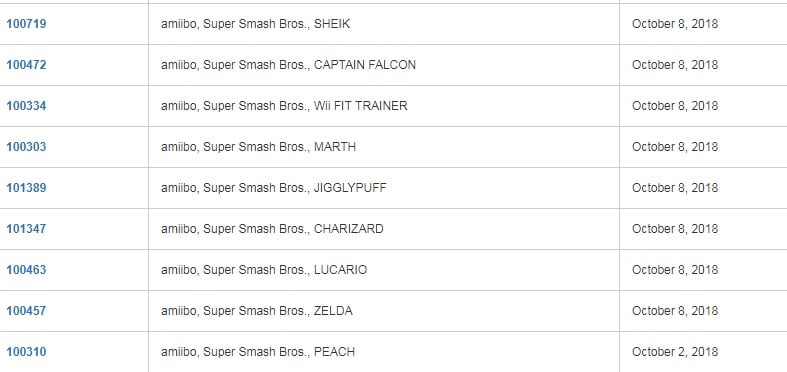 What do you guys think about this restock? Do you already have most of these amiibo? Let us know your thoughts in the comments below!
Leave a Comment