Animal Crossing: Pocket Camp has introduced yet another fortune cookie for all of us cute item addicts. This time, the spotlight has fallen on a certain puppy and her love of books! Goldie's library cookie provides a whole bunch of new items themed to the cozy hobby of reading while snuggling indoors, away from the autumn cold.
Check out the full list of offerings: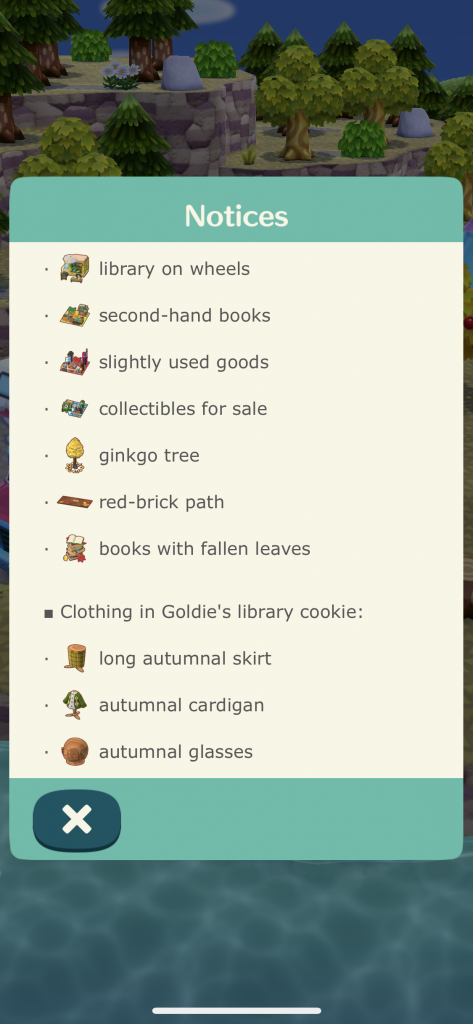 As always, this new series includes a spotlight item, this one being the library on wheels. Acquiring this item and fulfilling the animals' requirements will give you the opportunity to view a special memory starring Goldie and Carmen spending time with books. How cute is that?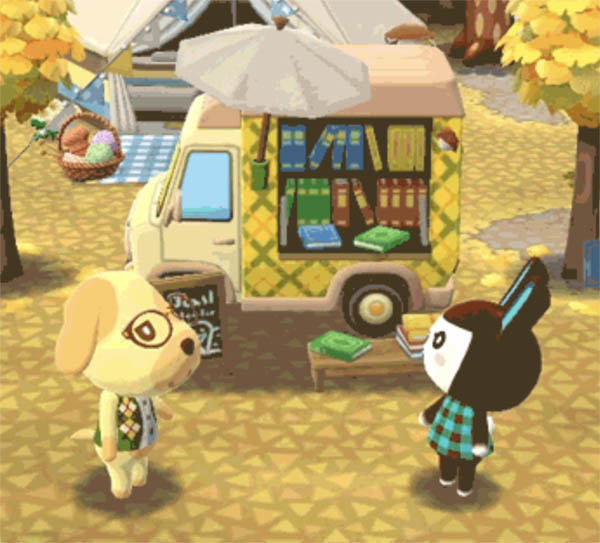 You can pick up Goldie's library cookie in the Fortune Cookie Shop until January 15th at 12:59 a.m., which gives you plenty of time to try your luck and save up those Leaf Tickets!
Leave a Comment