ThinkGeek is once again bringing Nintendo fans a pretty fantastic treat, this time with a focus on the ever lovable and spooky Boo from Super Mario. If you've been dreaming up a way to relish in the season of Halloween, the gigantic Book bean bag chair — exclusive to GameStop and ThinkGeek — is exactly how you can go about making that become a reality.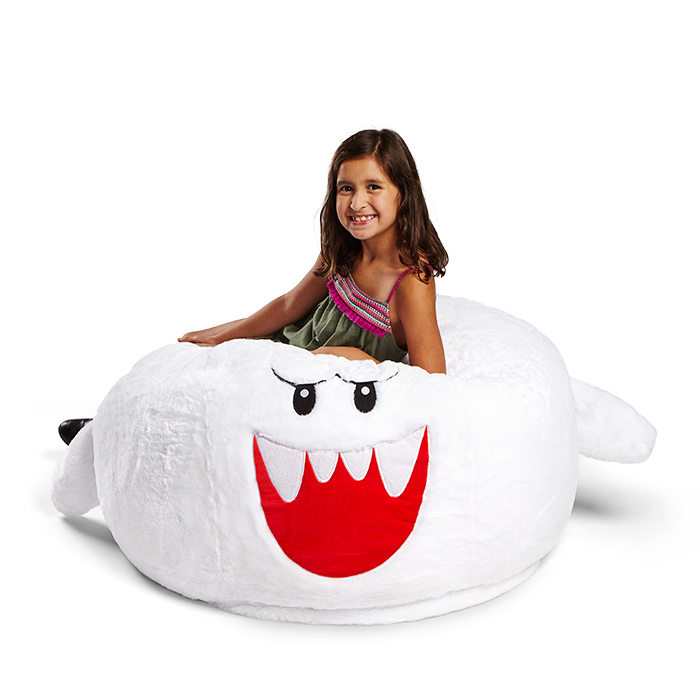 Sitting at 38″ wide x 28″ tall x 38″ deep, this officially licensed Nintendo squishy seat was designed for comfort and fun decor. The outside is made of 100% polyester; and it's filled with cotton and polyester fiber mix and polystyrene balls.
You can pre-order your own Boo bean bag chair for $139.99 at ThinkGeek today, and expect orders to ship in late November.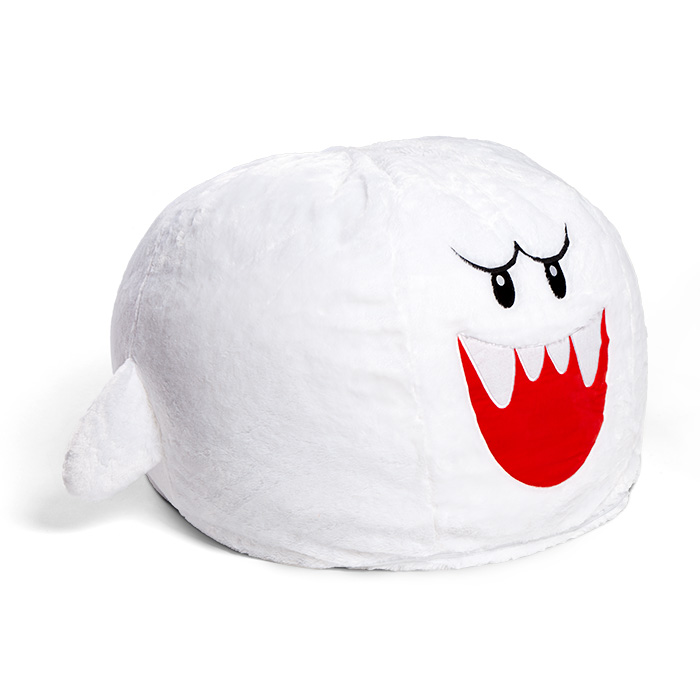 If you plan to add this spooky incredible chair to your home or workspace, we would love to see it! Make sure to share photos of it with us on Twitter. Until then, check out our episode of the Nintendo Wiretap that discusses the awesomeness of the Boo chair!
Leave a Comment