Art. A spectacle that transcends language to evoke thoughts and illicit perception. Within that infinitesimal tapestry of expression come pieces that are so distinct and resonant as to extend beyond the reach of galleries and studios and make it to the populace at large.
In the form of cardboard rectangles with cute monsters on them.
The Pokémon Company has announced a special collaboration with the Tokyo Metropolitan Art Museum, which will soon be hosting a special exhibition dedicated to Edvard Munch. At the heart of this will be the Japanese debut of The Scream, one of the most recognizable paintings ever, and so to celebrate special Pokémon cards will be releasing five promo cards modeled after the painting.

Pikachu, Eevee, Mimikyu, Rowlet, and (perhaps most fittingly) Psyduck will all step into the painting and reenact the famous shriek. While there's no word on how to receive Pikachu, it sounds like Eevee, Rowlet, and Psyduck will be available at Pokémon Center stores as a purchase promo for card packs starting in November. Mimikyu will be included with purchase of a special mini card binder (also featuring Pikachu and Eevee on its covers) available via the Japanese Pokémon Center online store and the museum itself to coincide with the exhibition, beginning October 27th.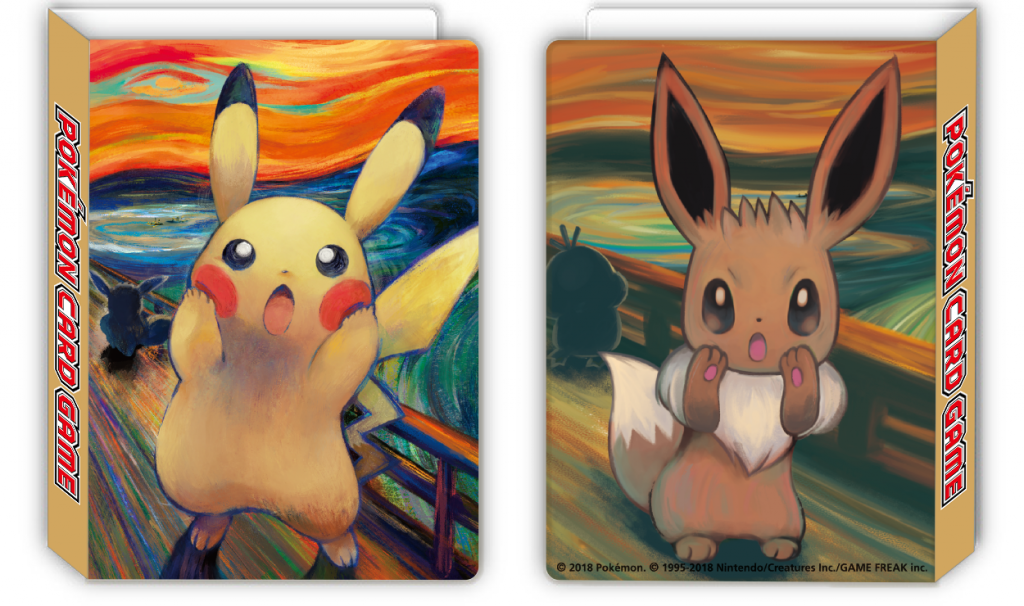 Perhaps America isn't ready to know what brings such primal agony to these Pokémon, but in due time we may be. As is this Norwegian painting based collab remains exclusive to Japan.
Leave a Comment