The Good Smile Company is on a roll with Pokémon merchandise lately, with plenty of the franchise's famous faces getting the Figma and/or Nendoroid treatment. Now, the series' very first rival is getting his second Nendoroid.
Blue, or Green as he's known in Japan, already got a big-headed figure back in 2016, but this new design is based on his FireRed/LeafGreen attire. He also comes bundled with Charmeleon, Ivysaur, and Wartortle, to face off against the previously released Red's Charmander, Bulbasaur and Squirtle. Check out some images: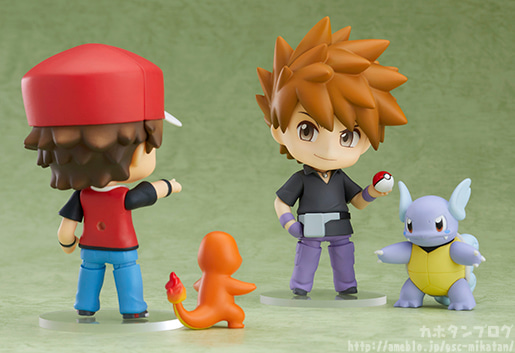 Pre-orders are opening in Japan starting October 5th, via the Good Smile Shop and Pokémon Center Online. The former comes with a Poké Ball-themed base, while the latter has a Rare Candy for Blue to hold.
Leave a Comment