Dragalia Lost has been available for less than a week but I've still ended up playing it more than I ever anticipated. A more standard mobile gacha game experience than others from Nintendo, it look like it's off to a modest beginning when stacked up to its fellows in that niche.
According to SensorTower, Dragalia has been downloaded 800,000 times so far in all its available territories, and passed the 3 million dollar mark when looking at data from the US and Japan alone. For a game that's completely free, that sounds fairly impressive but that's still shy of what Animal Crossing: Pocket Camp (a game that I'd say leans less on microtransactions) earned in the same time frame by about $1.6 million. Both of those fall shorter still of Super Mario Run's $8.3 million and Fire Emblem Heroes' $13 million.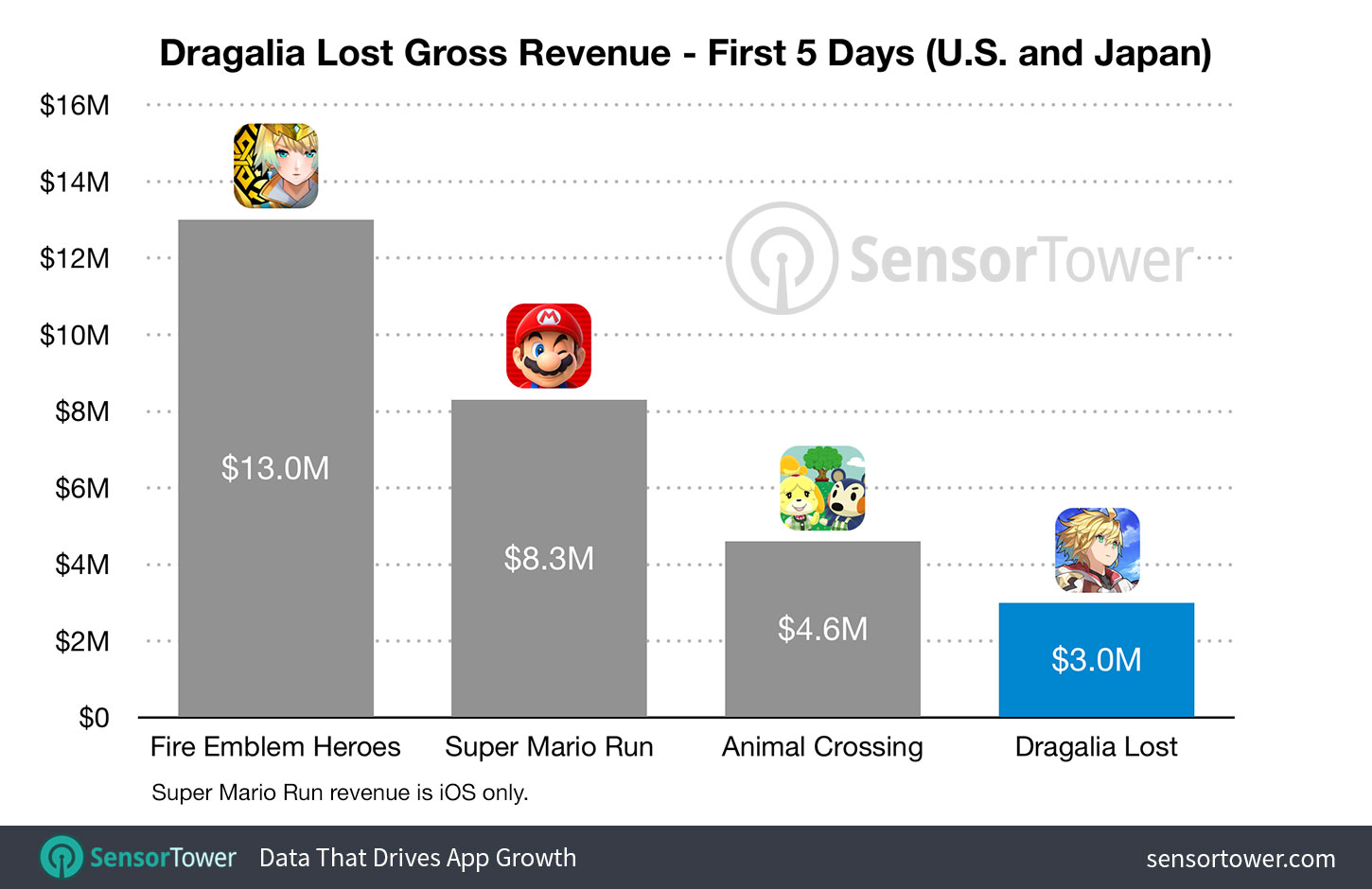 The biggest reasoning for this is that this is a brand new IP and not tied to any existing Nintendo franchises. Mario's name alone lead to plenty of downloads due to worldwide recognition while Fire Emblem and Animal Crossing both have known, established fanbases. The game definitely has its charm and polish and is placing high in charts both for Apple and Google Play stores but only time will tell if Dragalia Lost can catch on with fans and if Nintendo's support holds out.

Leave a Comment