The days of ghosts, witches, and everything spooky are upon us, campers! That's right, Animal Crossing: Pocket Camp is already in full swing when it comes to Halloween. We were happily greeted with Jack's garden event and new mysterious terrains in-game last week, and now we have a brand new fortune cookie to feast our eyes (and Leaf Tickets) on. Muffy's creepy cookie is packed full of eerie witch themed items.
Check out the full furniture and clothing list here: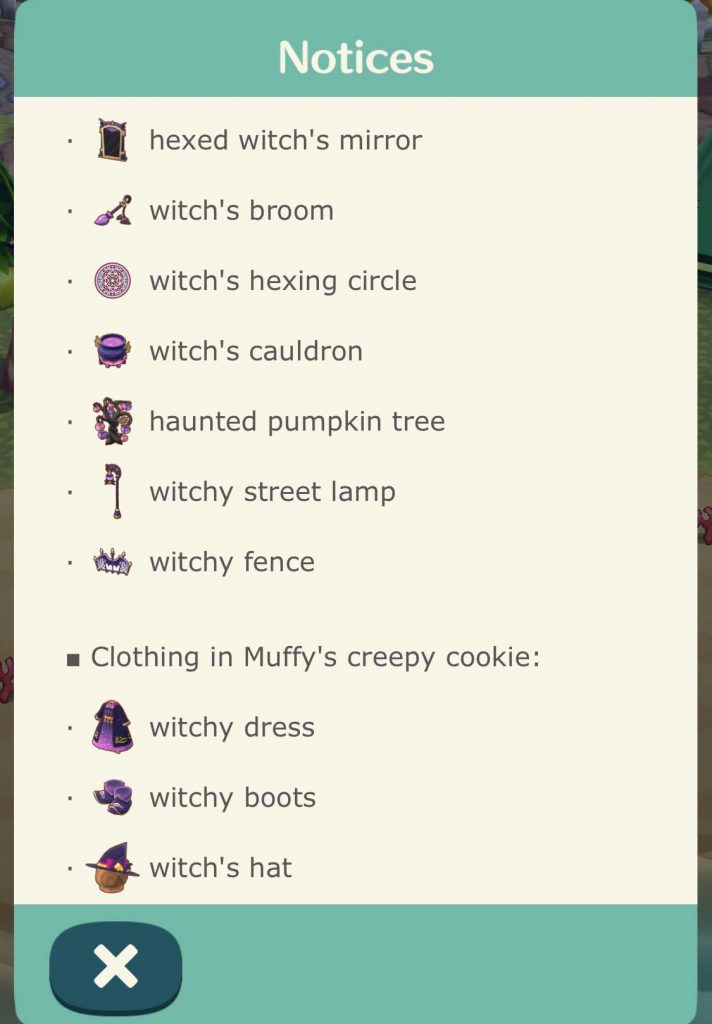 As always, there's a featured item! This time, you can cross your fingers with the hope of getting the hexed witch's mirror. Simply fulfill specific animal requirements and display the mirror, and you'll be able to view a special memory starring Muffy, Beau, and Poppy.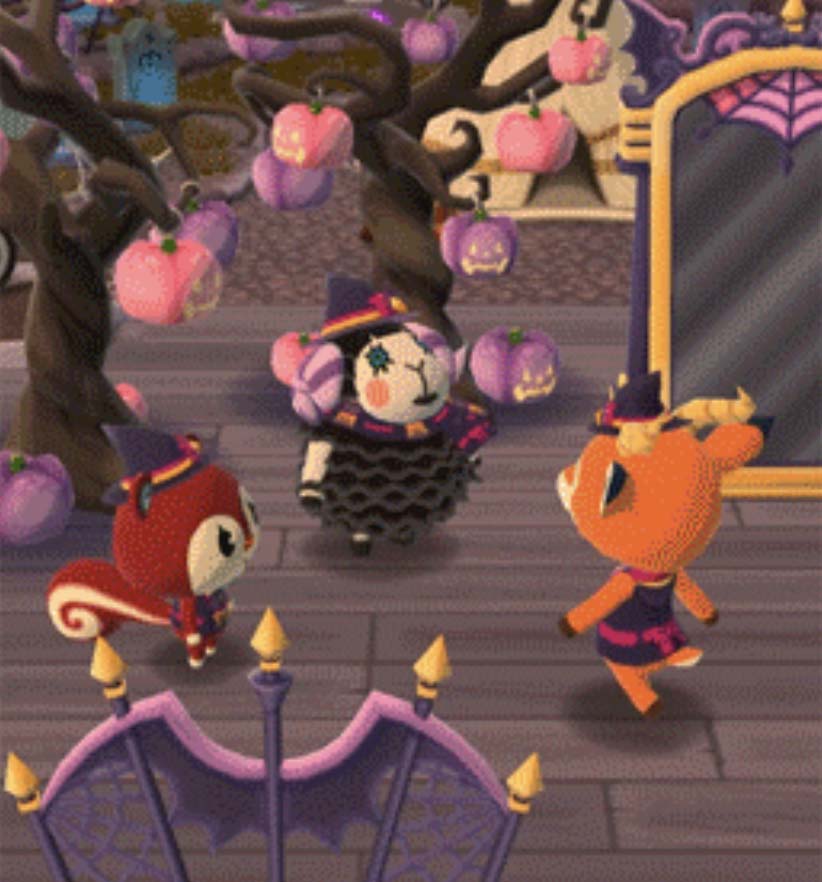 This newest batch of hauntingly good items has got us antsy with excitement over the festive season! Muffy's cookie will be in stock at the Fortune Cookie Shop until December 31st at 12:59 a.m. so you have plenty of time to try to nab your favorite pieces of furniture and clothing.
Good luck, campers!
Leave a Comment