Teddy bear and all around plush manufacturer Build-A-Bear has done it again: it's making dreams come true in plush form. This time, Alolan Vulpix has been transformed into a cuddly and truly exquisite plush as part of the company's ever growing series of Pokémon characters.
The good folks at Build-A-Bear were incredibly kind and sent Nintendo Wire headquarters the newly introduced Alolan Vulpix bundle, which includes the plush, the sleeper, the cape, the 6-in-1 sound, and the exclusive Pokémon TCG card. In typical BAB fashion, every item is oozing with cuteness and quality, and it was no surprise to find that the company really captured the essence of this rather luxurious pocket monster.
While I may be biased, as Alolan Vulpix is one of my all-time favorite Pokémon, I simply can't get enough of this plush. The original Vulpix from BAB was my favorite in the Pokémon line for the longest time, but Alolan Vulpix has definitely taken its #1 spot in my heart. If you're a fan, and you've been wanting to add the 'mon to your own collection, you can order the very same Online Exclusive Alolan Vulpix Bundle at Build-A-Bear today!
I could gush for days about this snowy creature — instead, I'll stop and give you a preview of how Build-A-Bear has so magically transformed Alolan Vulpix into a real life dream come true in our gallery below.
Gallery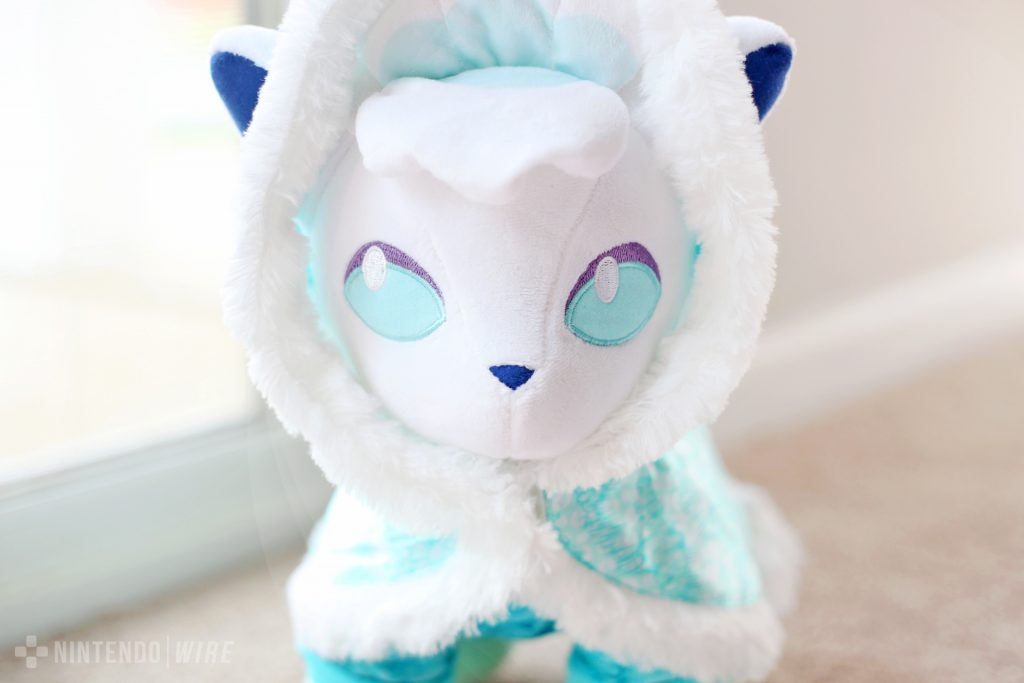 Leave a Comment