Today's shaping up to be a big day for neglected brothers everywhere! Hot off the haunted heels of Luigi's Mansion 3 being announced for Nintendo Switch comes some much needed details on the green goob's other spook-filled adventure. Nintendo has finally lifted the veil a bit on amiibo functionality in Luigi's Mansion on 3DS, not to mention detailed a new two-player co-op mode for being frightened with friends.

In the wonderful world of amiibo, tapping certain figures while in Professor E. Gadd's lab yields just about what you'd expect. We now know proud owners of the Boo amiibo can mark their hidden in-game brethren on the map, making those sneaky specters much easier to find. Tapping in Toad, on the other hand, drops the mushroom man himself into the mansion's lobby, giving Luigi free heals should he find himself scared half to death.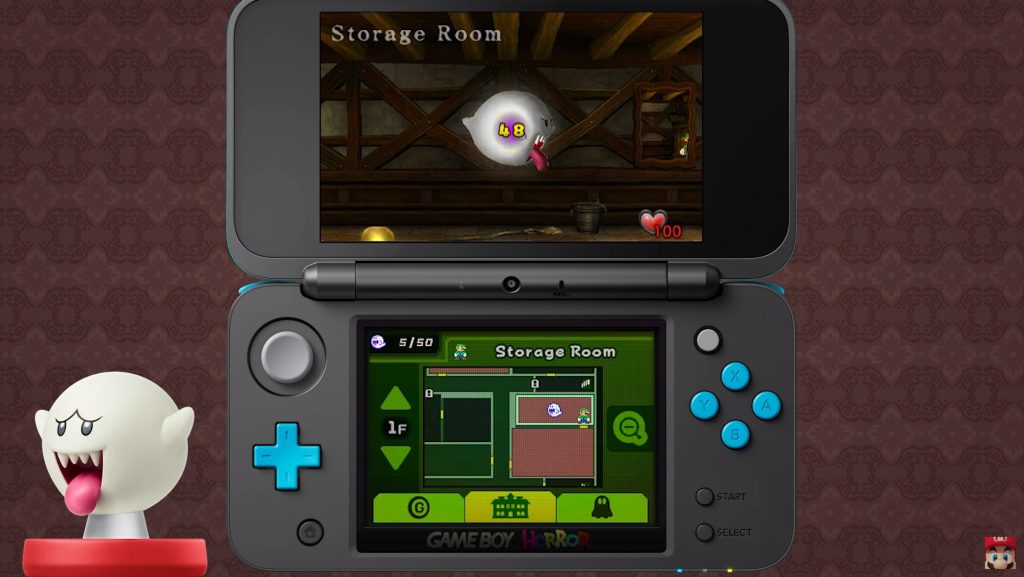 Only four amiibo are supported in the game, the third being the Super Mario Bros. Edition Luigi figure and the last presumably his Smash Bros. counterpart. As for what they do is still anyone's guess, as Nintendo aims to keep the mystery alive.
Completely out of the blue today came the news that Luigi's Mansion would feature local cooperative play. If both players own the game, they can tackle the entire campaign together: one playing as Luigi himself as the other possesses a similarly shaped, and very green, specter. Should only one player own the game, gameplay is restricted to boss battles in the gallery using download play. Hey, it's better than nothing!
The remastered version of Luigi's Mansion is set to creep on Nintendo 3DS Systems October 12th. Will you be powering up your Poltergust? Let us know in the comments!
Leave a Comment