We've seen prototypes and heard details on the upcoming Splatoon Inkling Girl figma, but now with preorders wide open we get a great look at the finished product. Full of customizable and posable features like headgear, weapons, and even expressions, it's the perfect way to flaunt your own Inkopolis style.






The real draw here though is the DX version, which ups the included features and accessories to the point of including the Splatoon 2 design of the Inkling Girl along with the first game's. You can mix and match their features as you like and show your squid kid solidarity. They even threw in the blue and green squids to represent their rival Inkling Boys, making this a full package that represents the series well.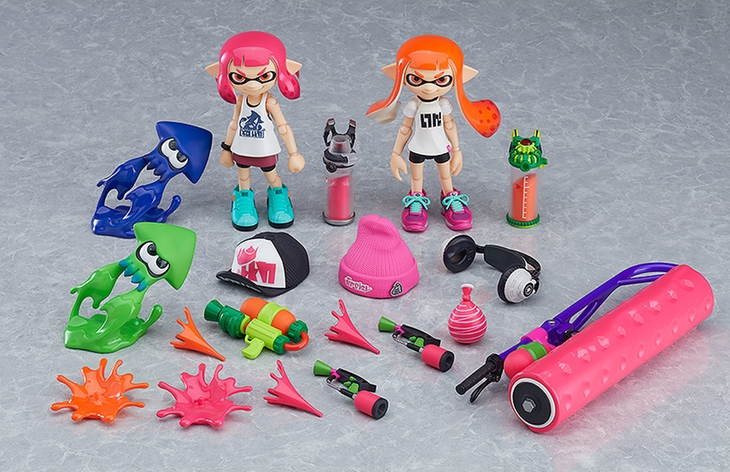 These won't be releasing til May of next year, with the preorder period ending in November. The solo girl, with just her headphones, Splattershot, ink tank, and an orange spray of ink; will go for near $50. The fully loaded DX dual pack on the other hand will set you back closer to $120. As luck would have it, both are up on Play-Asia now! If all goes well with sales here we might just have hope for some Squid Sisters Nendoroids down the line.

Leave a Comment