Over the summer, Pokémon GO was host to several challenges to coincide with events like the Dortmund Safari Zone, Pokémon GO Fest, and Yokosuka Safari Zone; and Trainers around the world met these challenges with flying colors. Initially being rewarded with special, Raid-focused event days, allowing Trainers to catch the three Legendary Birds of Kanto, Trainers will soon be able to spend a whole month attempting to catch Mewtwo as part of an Ultra Bonus Event.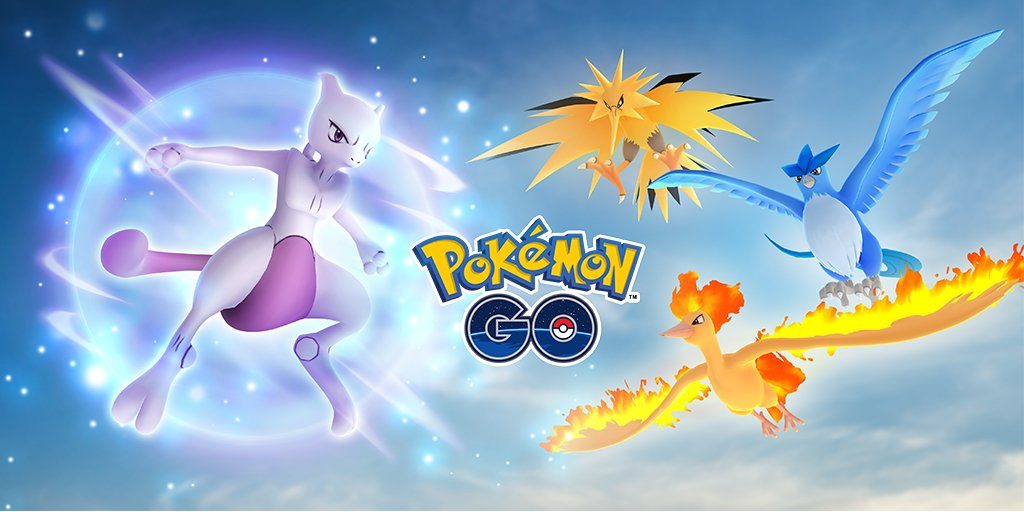 To kick things off, Articuno, Zapdos, and Moltres are coming back to Raids for a week starting on September 13th at 1:00 p.m. PT, and their Shiny forms will be able to be encountered. In addition, Pokémon discovered in the Kanto region will appear more frequently starting on September 13th as well. On September 20th at 1:00 p.m. PT, the Legendary Birds will make their exit, making way for the main event. For the first time ever, Mewtwo will be coming to Raid Battles around the world for every Trainer out there to encounter. Mewtwo will be outside of EX Raids for a little over a month, with the Raids taking place until October 23rd at 1:00 p.m. PT — so get out there and catch as many Mewtwo as you can, Trainers!
As a final surprise, all of the regional Pokémon introduced in the first generation — Farfetch'd, Kangaskhan, Mr. Mime, and Tauros — are coming to Eggs with a 7k hatch distance. They'll be joining the Alolan Pokémon in 7k Eggs through the end of September, so get hatching as many as you can to complete those Kanto Pokédexes!
Leave a Comment