Build-A-Bear makes dreams come true for Pokémon fans. If you've been an avid Alolan player, now this sentiment surely applies to you. The plush company's newest addition to its pocket monster plush roster is none other than Alolan Vulpix, one of my personal favorite 'mons in the whole, wide world. Feast your eyes on this glorious plush that's coming to North American and European locations and online shops!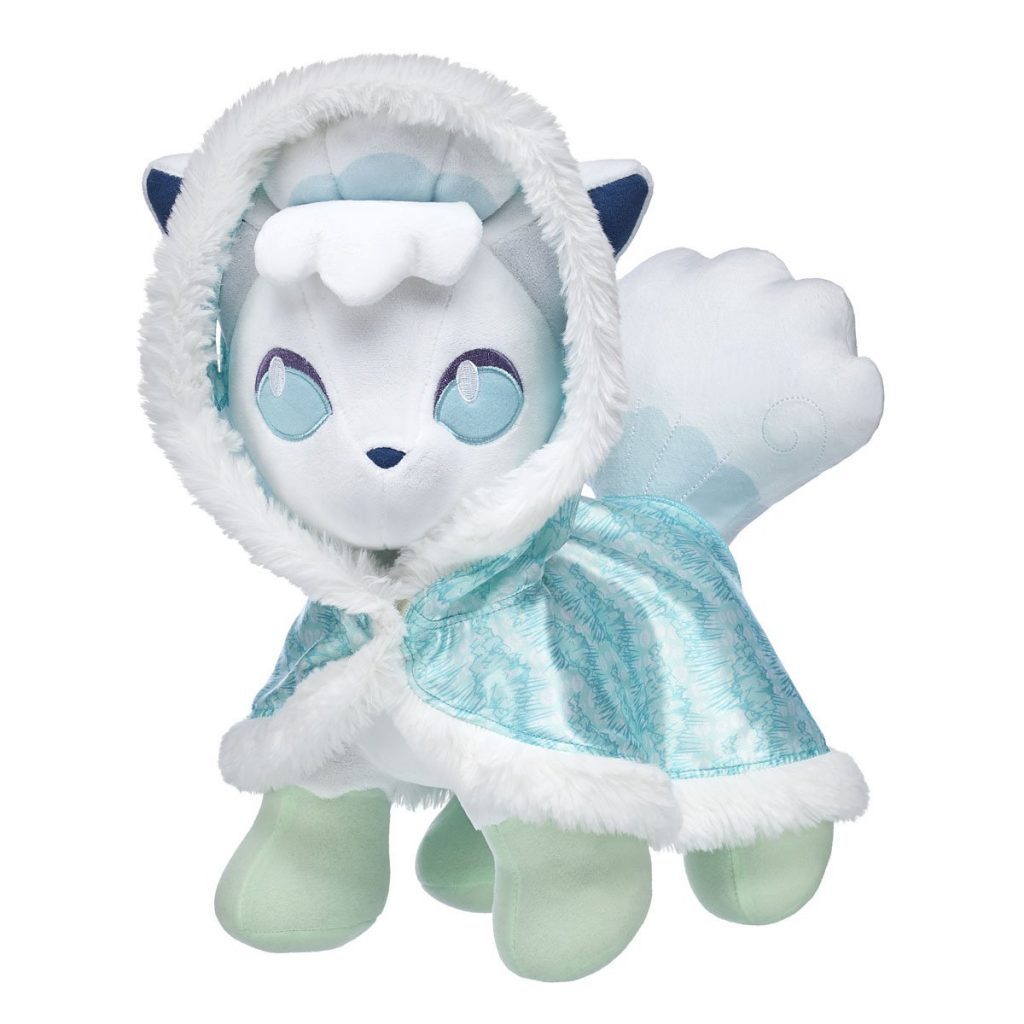 Alolan Vulpix stands 13 inches tall and will be available to purchase in an online-exclusive bundle and separately as a standalone plush. The bundle will cost you $60 (plus tax) and includes the following items:
Alolan Vulpix plush
6-in-1 Alolan Vulpix Sound
Alolan Vulpix Cape
Alolan Vulpix Sleeper
Build-A-Bear Workshop Exclusive Pokemon Trading Card Game (TCG) card
The bundle will only be available for purchase at Build-A-Bear's online store. At the moment, it's not currently listed on the site's Pokémon page, but stay tuned, as we'll report back with a link to the listing as soon as it's live.
If you're more interested in picking up an Alolan Vulpix for yourself without all the extras, you can do just that at your local Build-A-Bear store. The Make-Your-Own plush will run you $28 (plus tax). You also have the opportunity to pick up the striking Alolan Vulpix Cape in stores, which runs for $12.50, along with a separate purchase of the unique 6-in-1 Sound.
I can't wait to get my hands on my very own Alolan Vulpix! Everyone here at Nintendo Wire adores Build-A-Bear's entire line of Pokémon plushes, and we're looking forward to seeing this beautiful new addition in person. The standalone plush and the bundle will be available at Build-A-Bear starting September 13th, which means we have to wait a less than a week for the release. Until then, have a peek at one of our previous BAB Pokémon unboxing videos and relish in all of our excitement over the pocket monster plush goodness:
---
Source: Build-A-Bear PR
Leave a Comment